Israel offers a diverse array of scuba diving opportunities, from the crystal-clear waters of the Red Sea to the Mediterranean Sea's historical wrecks. Whether you are a beginner or a more experienced diver. There is something for everyone to enjoy. Read on to discover twelve of the top places for scuba diving in Israel that will satiate your adventure lust!
1. The Dolphin Reef
The Dolphin Reef is a popular dive site located in the Gulf of Aqaba. In the northern Red Sea near the Egyptian border. This unique reef is home to a pod of bottlenose dolphins that live in the natural habitat and are known to interact with divers.
The reef is also known for its diverse marine life including:
Colorful Corals
Schools of Tropical Fish
Turtles
Rays
Eels
The Dolphin Reef offers a range of diving options, from shallow snorkeling to deeper dives, making it suitable for divers of all levels. It is a unique diving experience and one of the main attractions in Israel for scuba divers.
Address: חוף אלמוג, Eilat
Opening Hours:
Monday – Saturday 9 am–5 pm
Sunday Closed
Phone: 08-630-0111
Navigate here to see the location's actual view.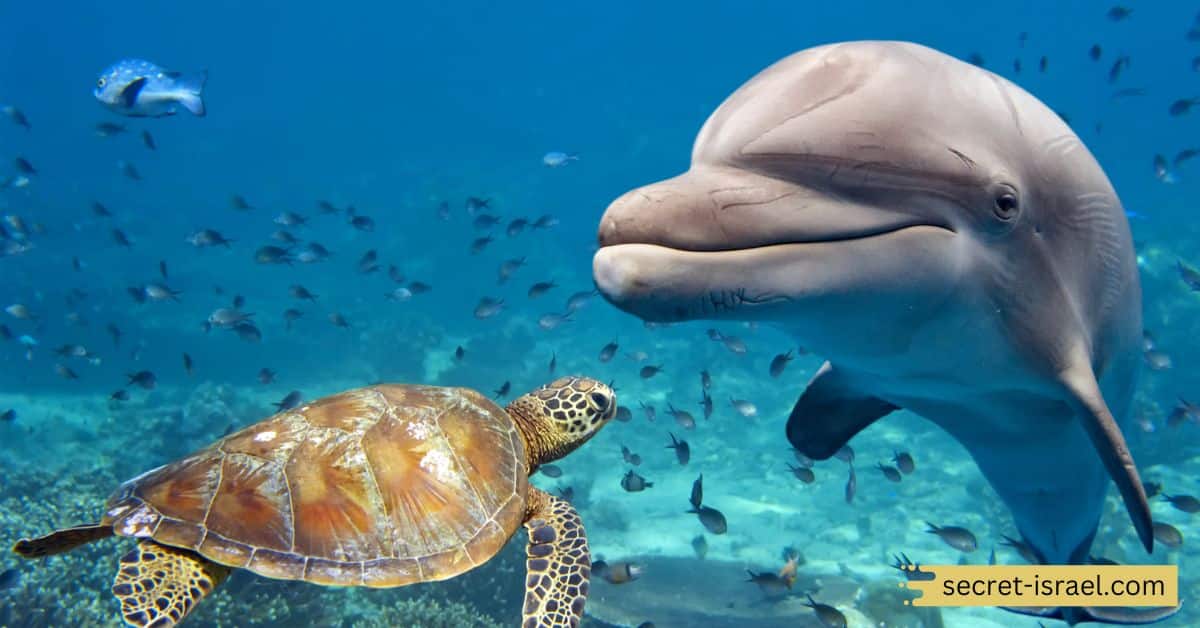 2. The Red Sea Coast
Israel is becoming an increasingly popular destination for scuba diving as its Red Sea coast offers beautiful coral reefs and stunning marine life.
Some of the best spots for scuba diving along the Red Sea Coast of Israel include:
Eilat's Coral Reef
Considered to be one of the most spectacular deep-water corals systems in the world. It offers divers perfect visibility and a wide range of underwater formations such as cliffs, chimneys, canyons, caves, arches and other interesting features to explore.
Coral Beach Nature Reserve
Divers can experience exciting encounters with sea turtles, stingrays, and moray eels. In addition to being home to sea creatures, it has a great variety of colorful fish species and magnificent coral formations.
The Red Sea Coast in Israel caters to all levels of divers featuring many beautiful sites with endless fascinating opportunities for exploration. Whether you're a beginner or an experienced advanced diver!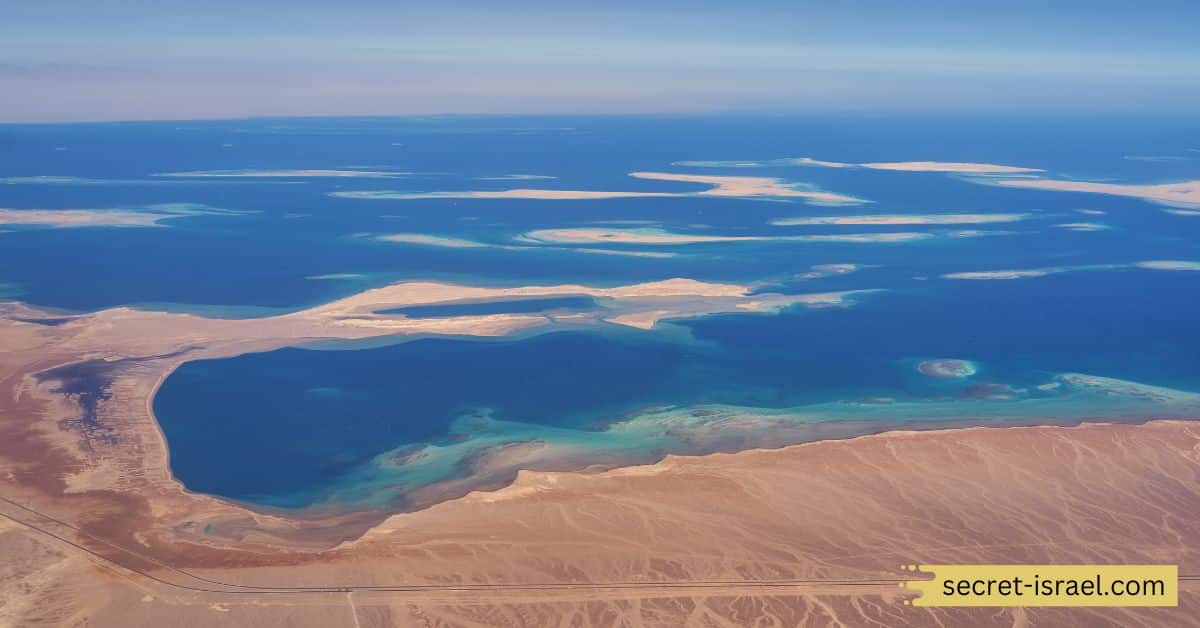 3. Eilat Coral Beach Nature Reserve
Regarded as one of the best places for scuba diving in Israel.
Divers will find a large variety of fascinating marine life:
Anemones
Butterflyfish
Turtles
Unique sharks
The warm waters of this region make for an incredibly pleasant diving experience as well. This area is accessible to beginning divers through experienced professionals and offers something for everyone, regardless of skill level. It's no wonder why the Eilat Coral Beach Nature Reserve has become such a popular spot around the world for scuba-diving and snorkeling. Featuring some truly extraordinary sights beneath its crystal clear waters.
Address: Eilat
Opening Hours:
Saturday – Thursday 9 am–6 pm
Friday 9 am–4 pm
Phone: 08-632-6422
Admission Fee: ₪ 12.00 – ₪ 35.00
Navigate here to see the location's actual view.
4. Mitzpe Yamim Beach
One of the most renowned spots for scuba diving in Israel. It provides a unique experience of sea life and its beauty that is both beautiful and humbling. The picturesque view combined with the calming effects of floating underwater makes Mitzpe Yamim Beach an ideal spot to dive and explore.
Standing atop the beach gives divers a spectacular panoramic view of the Mediterranean Sea. One which can't be experienced anywhere else with depths ranging from 30 meters to 70 meters. Also a great spot for both new and experienced divers alike.
Offering diverse marine life such as:
Colorful corals
Subtropical fish
Lobsters
Seahorses
Truly offers an unforgettable scuba-diving experience for all those who venture into its depths.
Address: Rosh Pinna
Phone: 04-699-4555
Navigate here to see the location's actual view.
5. Ga'ash Nature Reserve
Located along the coastal plain of Netanya in Israel. Renowned for its beautiful shores and crystal clear waters, making it the perfect spot to explore the breathtaking world of scuba diving. The reserve is home to an incredibly diverse range of marine life, with over 250 species of fish inhabiting its waters.
Thanks to its shallow depth and masses of sunken wrecks and coral colonies. Ga'ash is also ideal for novice divers as well as experienced adventurers. Diving tours are offered by certified diving agents, who will guide newcomers from a safe entry point.
Providing an unforgettable experience that can be shared with friends or family. If you're seeking a unique way to explore the stunning natural beauty of this mysterious underwater world. Consider taking a trip to Ga'ah Nature Reserve. It's an ideal place for a truly remarkable scuba-diving adventure!
Address: Netanya
Opening Hours: 24/7
Phone: 08-632-6422
Navigate here to see the location's actual view.
6. Hof Dor Beach
One of the best places for scuba diving in Israel. Located on the Mediterranean Sea, this breathtaking beach offers an unforgettable ocean experience. It boasts a variety of colorful coral reefs and plenty of fish species, making it ideal for divers of all levels.
Outdoor Activities
Boat tours
Kayaking
Fishing
Snorkeling
If you're looking for a fun and adventure-filled trip to Israel's coast, Hof Dor Beach should be at the top of your list!
7. The Underwater Observatory Marine Park
A spectacular spot for exploring the depths of the Red Sea. It features an underwater observatory that provides an unparalleled experience, giving visitors both above- and below-water perspectives.
From the observatory's glass bottom platform, one can observe vibrant coral reef systems, tropical fish, and other colorful sea life. For adventurous divers, there is no better place to explore. It features huge caves and shipwrecks to discover.
Experienced divers who choose to go deeper may encounter rare species:
Seahorses
Whalesharks
Dolphins
There is something thrilling for everyone who loves scuba diving in Israel.
Address: חוף אלמוג, Eilat
Opening Hours:
Monday – Sunday 9 am–4 pm
Phone: 08-636-4200
Navigate here to see the location's actual view.
8. Gan Hashlosha National Park
Here you can explore the ancient ruins and archeological sites. As well as find a variety of colorful sea creatures on this picturesque coastline. Featuring four ancient pools from Roman, Byzantine, and Ottoman times.
It makes for an interesting dive with plenty of surprises. From historic bridges to caverns and tunnels, there is a lot to uncover beneath the surface. Visibility can be quite good here depending on the season.
What's more exciting is that you can briefly catch a glimpse of some unique red coral formations near the Pillars Fall at 30m depth. Whether it's your first-time scuba diving or you are an experienced diver. There's something for everyone to explore at Gan Hashlosha National Park.
Address: 1080300
Opening Hours:
Saturday – Thursday 8 am–4 pm
Friday 8 am–3 pm
Phone: 08-636-4200
Admission Fee: ₪ 20.00 – ₪ 39.00
Navigate here to see the location's actual view.
9. Tamar Park
The scuba experience here is unbeatable, with up to 30 meters of visible visibility. Making it a great place for both experienced and novice divers alike. The abundance of natural life here is also stunning.
You are likely to encounter sea turtles, moray eels, and dozens of colorful fishes during your dive. And if you're lucky, you might even spot large sharks on occasion! Tamar Park also offers silt-reducing technology to preserve clarity and reduce the risk of damage to marine life by divers.
Whether you're a diving enthusiast or a curious first-timer. Turning your attention towards this underwater paradise near the southernmost tip of Israel would be time well spent!
10. Maayan Zvi Lake
Located northwest of Jerusalem in Israel's Emeq HaMaayanot Regional Council. This location offers stunning scuba diving opportunities. Boasting varied visibility between 0-9 meters and limestone morphology that contributes to good visibility. This site is favored among both novice and experienced divers.
Divers will explore old reservoirs and springs or search for fish or other sea life such as:
Petrandra
Otters
Turtles
Gobies
Popular dive sites include rock ledges with hibernacula, the caves:
Pigeon's Hole (known as Shemesh Cave)
Nekhedan Cave (known as Givat Nir Cave or Yaskar Cave)
The Ferry Point, Barley Field (a place known for its amazing coral)
Deadman Spring
With so much fun to be had underwater, Maayan Zvi Lake provides an unforgettable experience in the Red Sea.
Address: Hwy 2, Ma'ayan Tzvi
Opening Hours:
Monday – Saturday 8:30 am–4 pm
Sunday 8:30 am–6 pm
Phone: 050-756-6600
Navigate here to see the location's actual view.
11. Yam Hamelach Beach (The Sea of Galilee)
Popularly known as King's Beach, this gorgeous spot on the northern part of the Sea of Galilee serves as a great location for scuba diving. The waters are clean and inviting, with depths reaching up to 16 feet. There's plenty just below the surface waiting to be explored with its clear visibility and abundant aquatic life.
Yam Hamelach Beach is sure to be an unforgettable experience for any divers looking for an exciting excursion in Israel. You could find yourself discovering hidden treasures such as colorful fish and coral or looking out across stunning views of nearby cliffs from beneath the tranquil water.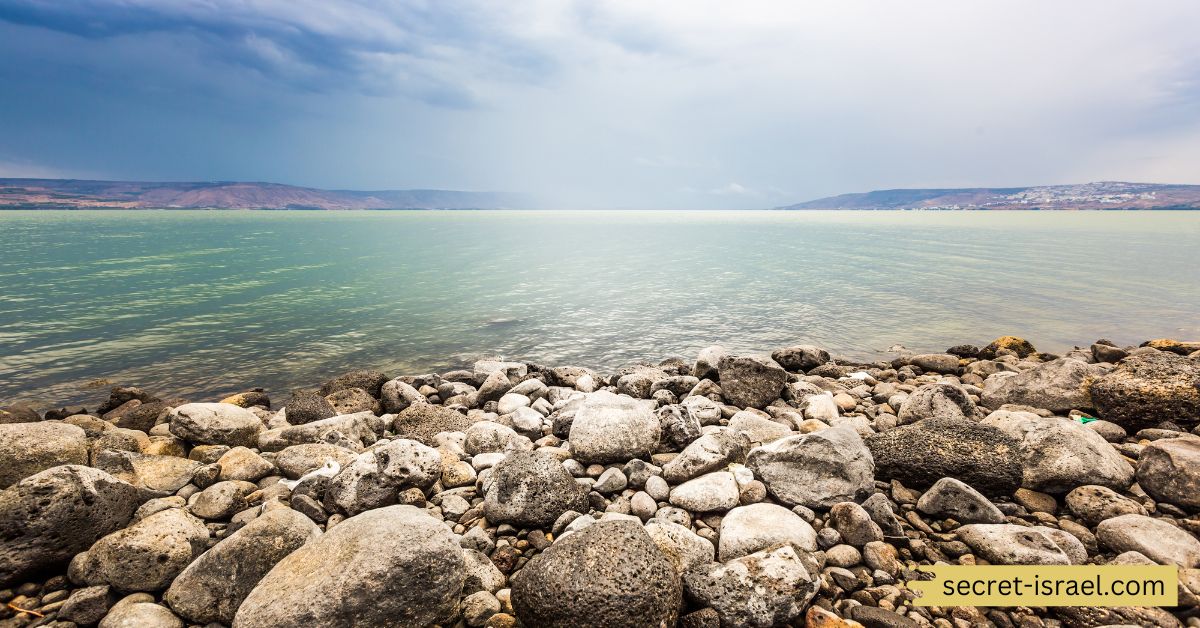 12. Mediterranean Sea North Coastline
The Mediterranean Sea North Coastline, stretches from the coastal city of Netanya all the way to Haifa. Offers scuba divers in Israel an opportunity to explore a variety of underwater landscapes. Within this stretch of coastline, divers will find popular Shipwrecks.
In places like Yiftach, marine preserve sites offer interspecies interaction with seals and dolphins. Volcanic coral formations in Jaffa's underwater gardens, hauntingly beautiful caves, and more. Whatever type of dive you choose, you can feel confident that Israel's Mediterranean Sea North Coastline will provide an unforgettable experience each and every time!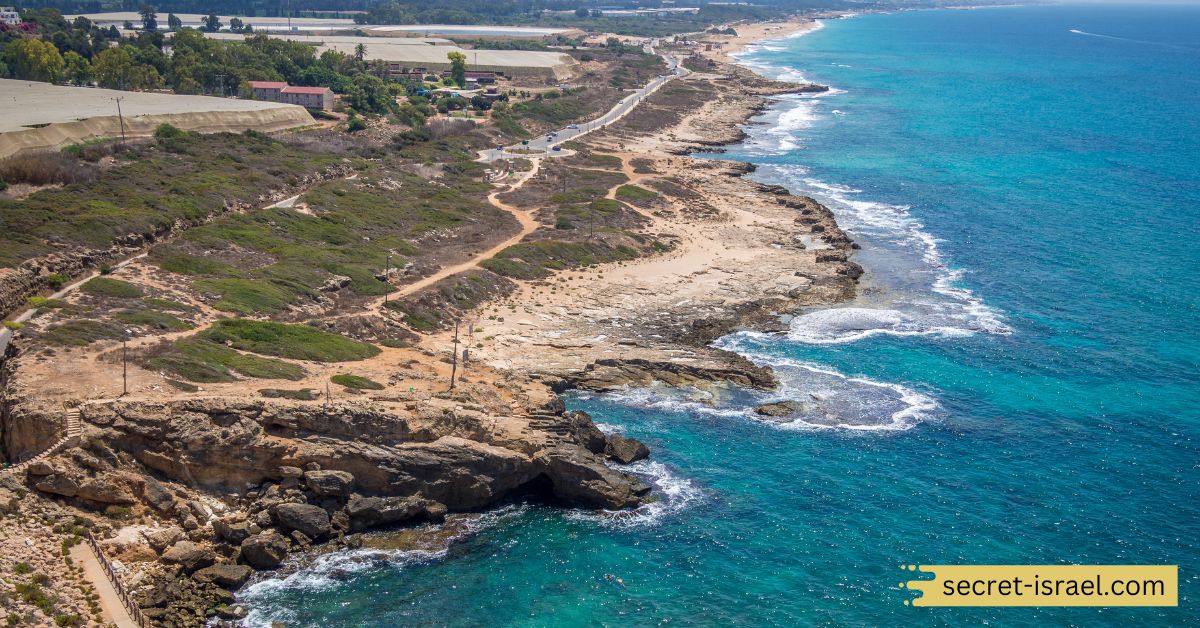 In conclusion
Scuba diving in Israel is an adventure like no other. With its breathtakingly beautiful shores, and crystal clear waters. Offers a unique opportunity to explore the wonders of aquatic life. Whether you're a beginner or an experienced diver, there's something for everyone.
From shallow snorkeling spots to deep dives and fascinating shipwrecks to discover. Whether you choose to explore the Red Sea Coast or the Mediterranean North Coastline. You're sure to have an unforgettable diving experience in Israel. So what are you waiting for? Grab your gear and dive into one of these amazing spots now!