Are you considering studying in Jordan? Look no further! In this comprehensive guide, we will cover everything you need to know about pursuing your education in this beautiful country.
From the well-established education system to the diverse range of degree programs and affordable costs, there are plenty of reasons to consider studying in Jordan. Whether you are interested in undergraduate or graduate studies, we got you covered with all the necessary information and tips for studying in Jordan.
So why not add Jordan to your list of study abroad options? Let's dive into the ultimate guide to studying in Jordan!
Why Study in Jordan?
Jordan stands out as an academic hub due to its well-established and globally recognized education system. The country boasts a plethora of higher education institutions, offering a broad range of undergraduate and graduate degree programs.
These institutions are renowned for their high academic standards and innovative teaching methods, ensuring you receive a world-class education. But it's not just about the books – studying in Jordan also provides a unique opportunity to immerse yourself in rich history, diverse culture, and unrivalled hospitality.
Whether you're drawn to the modernity of Amman or the historical wonders of Petra, Jordan offers a unique blend of old and new, making it a truly compelling destination for international students.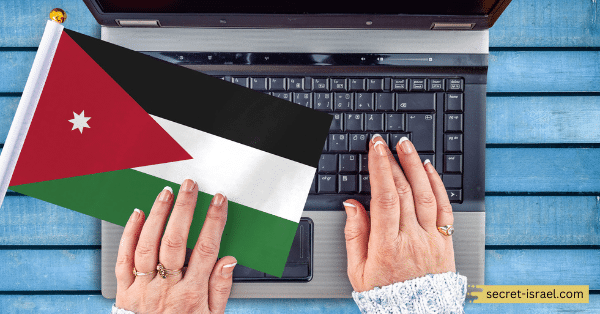 Understanding the Jordanian Education System
The education system in Jordan is divided into three levels: primary, secondary, and higher education. Primary education consists of six years of compulsory schooling, followed by three years of lower-secondary and three years of upper-secondary education.
At the higher education level, students can choose between public and private universities, community colleges or vocational institutes. The academic year typically runs from September to June, with the majority of courses taught in Arabic.
The higher education system in Jordan is overseen by the Ministry of Higher Education and Scientific Research, ensuring quality and standards are maintained across all institutions. Moreover, many universities have partnerships with international institutions, providing students with opportunities for exchange programs and collaborations.
Top Universities in Jordan
There are several top-ranked universities in Jordan that offer a diverse range of degree programs. Here are some of the most prestigious universities in the country:
University of Jordan: Established in 1962, the University of Jordan is one of the oldest and largest public universities in the country. It offers over 200 undergraduate and graduate programs in various fields such as medicine, engineering, humanities, and more.
Jordan University of Science and Technology: Located in Irbid, the Jordan University of Science and Technology is a leading university for science and technology programs. It offers over 60 undergraduate and graduate programs, including engineering, medicine, agriculture, and more.**
Yarmouk University: Founded in 1976, Yarmouk University is one of the largest and most prestigious public universities in Jordan. It offers over 100 undergraduate and graduate programs, including law, arts, education, and more.
German Jordanian University: Located in the capital city, Amman, the German Jordanian University is a joint project between Germany and Jordan. It offers innovative programs in fields such as engineering, business, and applied sciences.
Princess Sumaya University for Technology: This leading private university, located in Amman, specializes in technology and engineering programs. It offers a range of undergraduate and graduate programs with a focus on practical skills and industry partnerships.
Admission Process and Requirements for International Students
International students interested in studying in Jordan must first obtain a student visa, which can be obtained through the Jordanian embassy or consulate in their home country. In addition, admission requirements may vary depending on the chosen university and program. However, here are some general admission guidelines for international students:
Submit an application form to the desired university or program.
Provide proof of language proficiency, usually in Arabic or English.
Submit official academic transcripts and certificates from previous education institutions.
Provide a valid passport and medical certificate.
Some universities may also require standardized test scores, such as the SAT or TOEFL.
It is essential to check with the specific university for their admission requirements and deadlines.
Cost of Living and Studying in Jordan
The cost of living and studying in Jordan is relatively affordable compared to other countries. The average tuition fees for international students range from $3,000 to $10,000 per year, depending on the program and university.
The cost of living in Jordan is also relatively low, with prices varying depending on the city and lifestyle. On average, a student can expect to spend around $400 to $600 per month on rent, utilities, food, and other expenses.
Furthermore, many universities in Jordan offer scholarships and financial aid programs for international students to help cover tuition costs. It is always recommended to research and apply for these opportunities to reduce the financial burden of studying abroad.
Life After Graduation: Employment and Opportunities in Jordan
After studying in Jordan, you'll find abundant opportunities in its thriving economy. With diverse sectors like technology, healthcare, engineering, education, and tourism, graduates from Jordanian universities are highly regarded locally and internationally. Rigorous academic standards and comprehensive learning experiences contribute to their success.
Jordan's vibrant startup scene leads tech innovation in the Middle East, offering unique opportunities for entrepreneurial graduates. The government's focus on developing human capital is evident through various initiatives like internships, job fairs, and workshops, facilitating a smooth transition into the workforce.
International students who choose to remain in Jordan after graduation will find that the country's diverse culture, breathtaking landscapes, and warm hospitality make it an ideal place to kickstart their careers. For those who choose to return to their home countries or seek opportunities elsewhere, a degree from a Jordanian institution will be a valuable asset that sets them apart in a competitive global job market.
In conclusion
Studying in Jordan not only offers a world-class education but also provides an enriching cultural experience and abundant opportunities for personal and professional growth. With its well-established education system, top-ranked universities, and affordable costs, it's no wonder why more and more international students are choosing Jordan as their study destination.
We hope this guide has provided you with valuable insights and information to help you make an informed decision about pursuing your education in this beautiful country. Good luck on your academic journey in Jordan! So what are you waiting for? Start planning your study abroad adventure in Jordan today. Happy studying!