Akko is an exciting destination in Israel that blends ancient history with modern culture. Its old town, with its winding alleyways, markets, and landmarks, is a must-visit. The city's diverse population celebrates Arabic, Jewish, and Christian heritage. Making it a unique travel experience for visitors seeking a mix of history, culture, and adventure.
Are you looking for an exciting and unique destination in the Middle East? Look no further than Akko, Israel! Located on the Mediterranean Sea, this ancient port city has something to offer everyone from ancient sites to modern-day attractions. Akko is one of Israel's most exciting destinations. Read on to learn more about all the reasons why you should visit Akko!
1. Ancient Port City of Akko
Akko, a beautiful ancient port city in northern Israel, is one of the country's richest destinations. It has centuries of historical and cultural influences ranging from the Romans to the Crusaders, to Ottoman Turkey, making it an exceptional reflection of Middle Eastern history.
Its vibrant marketplaces offer a bustling atmosphere full of local color that'll make any tourist feel like they're stepping back through time. Visitors should be sure not to miss the storied Akko Citadel.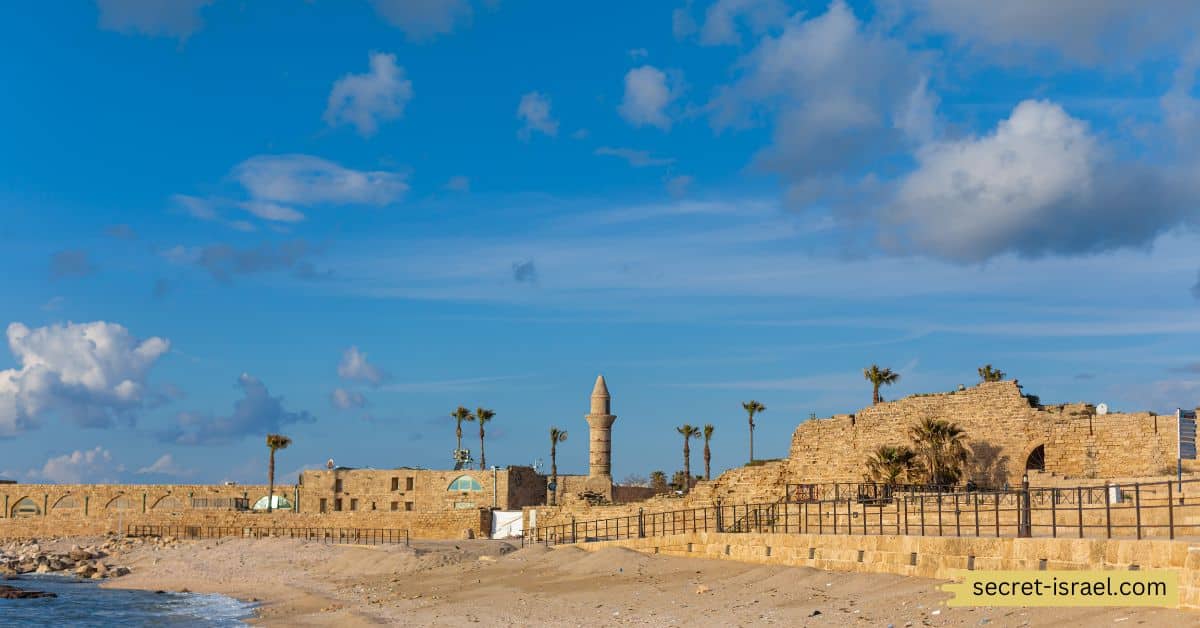 The views over the Mediterranean sea or explore its hidden passageways and limestone fortifications. Nearby is an 18th-century Turkish bathhouse that perfectly renders this era's grandeur.
Other spots worth a visit are Napoleon's quarters and picturesque old-world synagogues which vividly display this city's past religions as well as its history in art and trade. Whether you're looking for a weekend getaway or an educational day trip, Akko continues to draw visitors with its unique charm and budding cultural attractions.
2. Diverse Cultural Experiences
Akko, a city in northern Israel, offers an extraordinary dynamic of cultures, histories, and religions. It is a tapestry of experiences across different lifestyles and time periods that make it one of the most exciting places to explore in the country.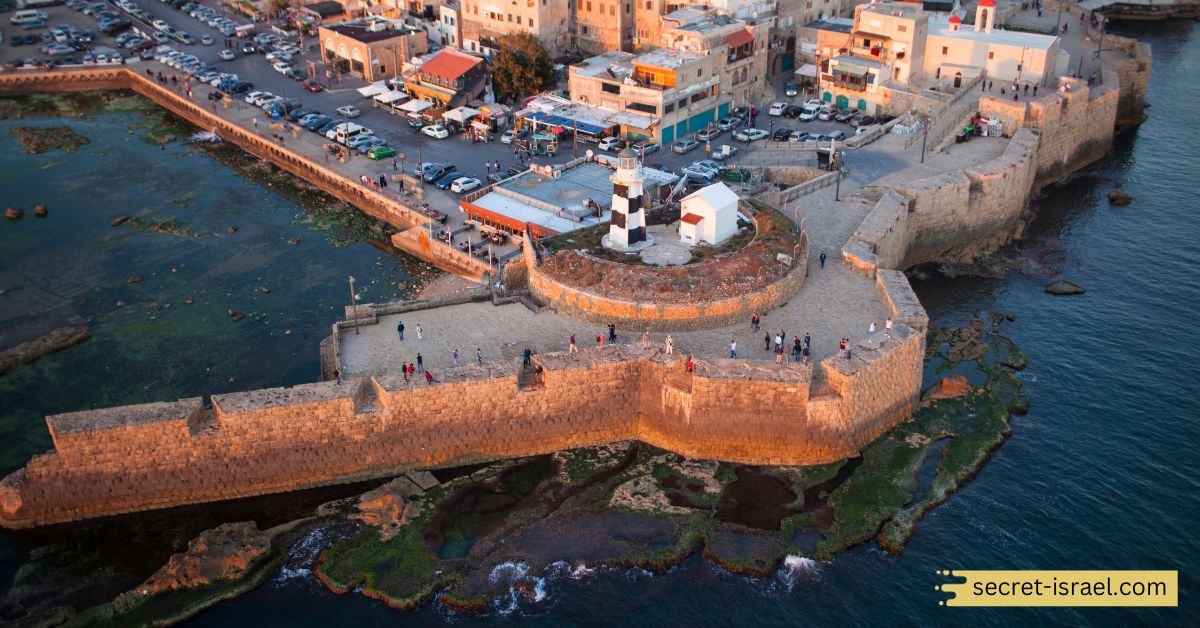 Visitors to Akko can appreciate the historical sites and exhibits that range from ancient fortifications. Such as the enormous wall surrounding the old city dating back to 1488 BC to more modern structures like Villa Kartina which was built near the entrance at the beginning of the twentieth century.
The immersive cultural experience doesn't end there – visitors can visit markets for authentic food options. Mingle with locals for insight into Akko's many vibrant festivals honoring local cultures and music. For travelers looking for a unique way to get a taste of various Israeli cultures, Akko is truly an amazing destination not to miss.
3. Picturesque Old City
The Old City of Akko is a beautiful feature of the Israeli landscape, packed with evocative historical sites, shops, and restaurants and boasting strong links to the country's colorful past.
Often referred to as "the pearl of the Mediterranean," Akko has a lot to offer visitors both on land and at sea. Here, it's possible to immerse oneself in over 500 years of history and culture while strolling down cobblestone streets.
Lined with traditional buildings, such as mosques, markets, and Ottoman-era palaces. These reminders of Israel's rich story can be found alongside modern attractions like boutique wineries, food tours, and galleries exhibiting vibrant artworks by local artists.
With sumptuous seashore destinations including marinas and even dolphin spotting trips available within close proximity, Akko makes for an unforgettable vacation destination.
4. Fortified Walls and Ramparts
Akko is often overlooked as a travel destination in Israel, but those who make the effort to experience its culture and history are rewarded with a breathtaking city full of stories. Sitting on a dramatic coast at the edge of the Mediterranean Sea.
It is surrounded by tall fortified walls and ramparts that look down on magnificent monuments like Crusader-era churches and Ottoman-era synagogues. Exploring these sights provides an educational insight into the history of this diverse city.
Several different civilizations have existed in harmony with one another. With its exotic medina within its stronghold walls, preserved sites, and secluded beaches, Akko has much to offer visitors seeking an exciting destination in Israel.
5. Israeli National Park of Akko
Israel is home to stunning sites and natural wonders, and the Akko National Park is definitely among them. Built upon layers of ancient civilizations that span back thousands of years, Akko is an awe-inspiring adventure for all visitors.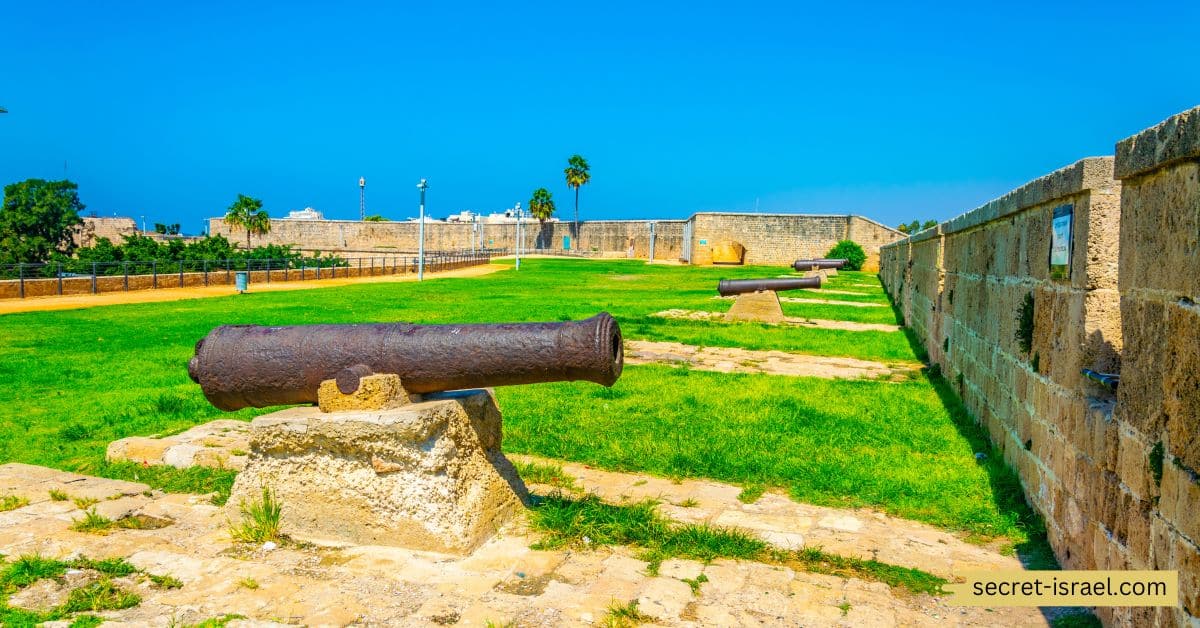 The bustling markets, colorful mosques, Ottoman Era architecture, and spectacular Mediterranean Sea views make Akko one of the most exciting destinations in Israel. Unique among other destinations is the fact that you can observe a vast array of different cultures that have remained intact through centuries of shifting landscapes.
From strolls along the ancient ruins to discovering festivities in small Arab villages to snorkeling within crystal clear turquoise waters. Akko will not disappoint in your exploration of Israel's rich culture and history.
6. Beautiful Coastal Views
A destination brimming with exciting sights and beautiful coastal views that make a stay here highly enjoyable. One of the main attractions of Akko is its clear Mediterranean Sea beaches and promenades.
Which offer wonderful, tranquil spots for visitors to relax and take in picturesque sunsets over the water. Additionally, Akko also offers a rich and varied cultural heritage where travelers can explore winding alleyways, ancient souk markets, underground mosques, and Arabic bazaars.
For those looking to further immerse themselves in local culture and cuisine. There are plenty of opportunities to try traditional Islamic dishes like bulgur wheat salads or falafel sandwiches. With so much packed into one exciting destination, it's no wonder why so many choose Akko as one of their favorite places to visit when in Israel.
7. Akko Adventure Park
A fun escape from daily life, making it one of Israel's most exciting destinations. This amazing amusement park has something for everyone.
Whether you are seeking thrilling rides or simply want to bask in the joy of childhood nostalgia; there's no shortage of experiences awaiting you here! From high-speed rollercoasters to antique carousels, and everything in between.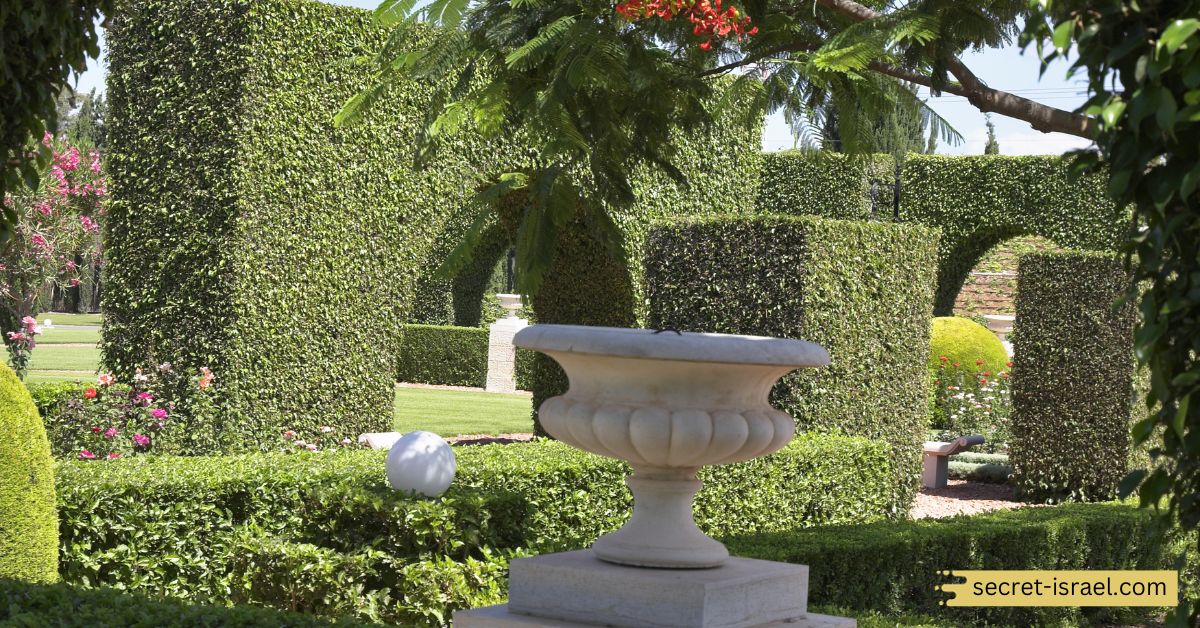 Akko Adventure Park offers an array of experiences filled with excitement and delight. Furthermore, families can also enjoy plenty of activities within the nearby area such as shopping, restaurants, and sightseeing around the spectacular Alya Beach along the Mediterranean Sea.
With all its offerings, it's no wonder that Akko Adventure Park has become a popular tourist destination for those who wish to explore the wonders of Israel in a fun and unique way.
8. Multiple Mosques within the Old City Walls
Akko is one of Israel's most exciting destinations, and its old city walls are the perfect representation of why. This historic area contains multiple mosques which demonstrate the city's unique diversity.
All of these vibrant religious landmarks – like the Al-Bahr Mosque, for example – were constructed in diverse architectural styles throughout Akko's long history, providing a stimulating backdrop for locals and visitors alike.
Strolling through the Old City Walls' winding alleys offers plenty of chances to admire all that this beautiful destination has to offer, no matter your beliefs or background.
9. Exciting NightLife
Akko is a lively city located in the Western Galilee region of Northern Israel. It is renowned for its thriving nightlife scene and its bustling streets that are teeming with exciting activities until the early hours of the morning.
From bars to clubs, dance floors, pubs, and underground dancehall bars, Akko has something for everyone looking to have fun after dark. The city sees a massive influx of tourists in the mid-summer months as it is home to some of the best beach parties around.
Furthermore, featured music concerts at local theaters offer members of the community plenty of entertainment during their nights out in Akko. With no shortage of space that caters to travelers from near and far. It is no surprise that Akko is one of Israel's most sought-after destinations for an amazing nightlife experience.
10. Delicious Local Cuisine
The traditional Middle Eastern repertoire of ingredients like pomegranates, sesame seeds, herbs, chickpeas, and olives feature prominently in Akko's food landscape, giving each dish a unique punch of flavor and spice.
From mazganim to maqluba and fattoush salad to hummus, every bite will be full of zest as it is variously inspired by Sephardi-Jewish, Arab-Israeli, and local Muslim cooking techniques.
Of course, no meal would be complete without dessert; so try things like baklava or kanafeh for a sweet finale! Eating around Akko is an unforgettable experience that should not be missed for those seeking the most exciting destinations in Israel.
11. Unique Shopping Opportunities
Another reason why Akko is one of Israel's most exciting destinations is due to its unique shopping opportunities. Visitors can explore busy markets and shop for delicious, local food as well as traditional items like handmade clothing, pottery, jewelry, and textiles, all while soaking up the lively atmosphere of the market square.
Travelers also have access to many local stores selling homemade products crafted from sustainable materials by skilled artisans in the area. No matter what purchase you're looking for, Akko has so much more than can offer in terms of unforgettable shopping experiences that simply cannot be found anywhere else.
12. Ein Hod Artist Village
Akko is an exciting destination in Israel that should not be missed. The city, situated in northern Israel on the coast of the Mediterranean Sea, is renowned for its ancient ruins and picturesque views.
One of the most unique places to visit in Akko is Ein Hod Artist Village. Formerly a bustling artists' colony, it still retains many of the original structures and artworks from previous residents and visitors.
Visitors come to see Ein Hod for its incredible galleries, vibrant local markets, eclectic artistic culture, and divine restaurants. Combining both modernities with historical charm, Ein Hod offers a plethora of activities suitable for all preferences – making it one of Israel's most exceptional destinations.
13. Beaches and Waterfront Promenade
With its beautiful blue-green waters, pristine sandy beaches, and picturesque promenades. Lined with colorful houses and shops, Akko offers something for everyone. Although much of the city's modern development has been concentrated in the downtown area.
The waterfront promenade remains largely unchanged from its ancient past. A perfect place to take a leisurely stroll or get lost in exploring winding cobblestone alleys. Once there you can relax on one of many pristine beaches or wander through bustling markets selling a variety of local foods, wares, and souvenirs.
Take time to enjoy some sightseeing as well as activities such as sea kayaking, snorkeling, and windsurfing. From its beautiful coastline to its vibrant historic center. There is truly no shortage of things to do while in Akko – making it one of Israel's premier destinations!
In conclusion
Akko is a captivating destination in Israel that offers visitors an amazing array of experiences. From exploring its historical monuments to sampling local cuisine and shopping for unique souvenirs. There's something for travelers of all ages and interests.
Whether you're looking for a weekend getaway or simply want to immerse yourself in the culture and sights of Israel. Akko is a destination that should not be missed. So don't delay – book your trip today and experience all this incredible city has to offer!