Amman, the capital of Jordan, is a city with a rich history and culture. From ancient Roman ruins to modern shopping centers, there is something for everyone to enjoy.
From the ancient remains of the Amman Citadel to the vibrant Rainbow Street, there's an abundance of places that are worth visiting. In this article, we will be highlighting some of the best places to visit when you're in Amman, to get a glimpse of both its past and present. So without further ado, let's take a look at the 10 Best Places To Visit In Amman: Looking at the Past and Present.
1. Amman Citadel
Amman Citadel towers as a testament to the city's legacy, both past, and present. Located in the heart of Jordan's capital, it is a key landmark of Amman that provides sweeping views of the city. The site was first built in the Iron Age when the city was known as Philadelphia, then used by later civilizations including Ptolemaic Greece and Byzantine Rome.
Its ruins are home to an iconic mosque, a 3rd-century theater, and various sides of local history – but also evidence of modern-day life with a vegetable market right beneath its historic walls. Amman Citadel is thus a wonderful blend of ancient and contemporary architecture that cannot be missed!
Address: K. Ali Ben Al-Hussein St. 146, Amman, Jordan
Opening Hours:
Sunday – Thursday 8am – 3pm
Phone: +96265696218
For pictures, booking, and more information, click here.
2. Roman Amphitheatre
One of the most notable is the remains of a 2nd-century Roman Amphitheatre in the old downtown area of the city. Visitors to Amman can marvel at its former grandeur as they imagine how it used to look when it was at its peak. It's quite remarkable how much of this structure remains intact after all these years. Testament to its significance and skillful engineering for an ancient culture.
What's even more impressive is that today, it still functions as an open-air theatre, albeit on a much smaller scale. With more limited seating capacity – allowing locals and visitors alike to appreciate this wonder of the past while watching modern performances created in reference to it. Amman truly has something special going on here if you are willing to take the time to discover it.
Address: Taha Al-Hashemi St., Amman, Jordan
Opening Hours:
Friday – Saturday 8 am–10 pm
Sunday – Thursday 8 am–8 pm
For pictures, booking, and more information, click here.
3. Umayyad Palace
A visit to Umayyad Palace is a must-see for both visitors and locals alike. The palace stands as evidence of Amman's long-standing history. Tracing its origins back to the 7th Century. Its beautiful arches and elaborate stone carvings provide an amazing backdrop for this royal site.
Additionally, visitors can gain insight into the past through symbols featuring religious icons placed around the palace grounds. While walking around the palace grounds, one gains a humbling appreciation for the country's grand legacy. As well as an exciting look at what awaits in Amman today. From bustling souks to fresh street food, its energetic atmosphere will leave you wanting more.
Address: XW4M+5MC, Amman, Jordan
Opening Hours:
Monday – Sunday 8am – 7pm
Phone: +962 6 460 3360
Navigate here to see the location's actual view.
4. Royal Automobile Museum
Tall, impressive buildings dot the entire city of Amman. There is one place that you cannot afford to miss – the Royal Automobile Museum. This museum gives tourists a unique opportunity to get a glimpse into both Jordan's present and past. Housed in an old palace from the 1950s, the museum showcases vintage vehicles from luxurious cars to military armored cars.
The tour unveils Jordan's rich history with display objects such as royal motor cars. Depicting events in its royal automotive story since World War I and royal sedan chairs showing its transitions through time. A visit here is sure to bring history alive!
Address: XRMG+4GQ, At Tibbiyya, عمّان, Jordan
Opening Hours:
Monday 10 am–7 pm
Tuesday Closed
Wednesday 9 am–7 pm
Thursday 10 am–7 pm
Friday 11 am–7 pm
Saturday 10 am–7 pm
Sunday 10 am–7 pm
Phone: +962 6 541 1392
Email: [email protected]
For pictures, booking, and more information, click here.
5. Jordan Archaeological Museum
Located just steps away from the Amman Citadel, Jordan Archaeological Museum is a must-visit for travelers wishing to explore the historic and cultural attractions of Amman. The museum houses artifacts from various civilizations.
Including the Paleolithic, Neolithic, Bronze Age, and Iron Age periods many of these have been uncovered in Jordan itself. These materials range from tools and ceramics to jewelry and even remains of animals that have faced visitors with unique glimpses into the past. With its interactive displays, educational programs, and rotating exhibitions, Jordan Archaeological Museum is an ideal stop on any tour of Amman's historical attractions!
Address: XW3M+MP9, Amman, Jordan
Opening Hours:
Monday – Sunday 8 am – 4pm
Navigate here to see the location's actual view.
6. Abu Darwish Mosque
Located in downtown Amman, the Abu Darwish Mosque is an essential place to visit when exploring the city's past and present. Completed in 2002, this large structure stands as a tribute to King Abdullah I and is an example of modern Islamic architecture. The white limestone façade soars above visitors with graceful minarets and intricate mosaics arching across the exterior.
Inside, the interior is equally beautiful with soft light filtering through high windows onto carved prayer spaces and elegant wall hangings. While the outside showcases traditional Jordanian artistry, the inside shows that modern Jordanian culture finds its strengths within its roots. It's a perfect place to experience both in one inspiring setting.
Address: Jabal Ashrafieh, Abu Darwish St., Amman, Jordan
Opening Hours: 24/7
Navigate here to see the location's actual view.
7. Rainbow Street
For travelers looking for a true Jordanian experience, Rainbow Street Places should be at the top of their list when visiting the city. Featuring shops, cafes, and artisans from both the past and present. These streets offer visitors a unique look into Amman's diverse culture.
Enjoy wandering through restaurants that serve traditional Jordanian dishes or browsing through stores filled with locally-made boutique items. Grab some food from one of the many vendors and relax in the Palace of Cultures Park nearby.
Whether you're looking to shop around and explore or spend time taking in an amazing view over Amman City. Rainbow Street Places will leave you with a memorable experience like no other!
Navigate here to see the location's actual view.
8. King Abdullah I Mosque
King Abdullah I Mosque is a stunning attraction to visit in Amman. Stands proudly as a monument to Jordan's religious and cultural roots. Built of breathtaking white marble, it was originally built by the late King Hussein. In memory of his great-grandfather King Abdullah I who was assassinated in 1951 on-site. Inside, you will find a magnificent dome and intricate mosaic tiles, making for some truly impressive views.
You won't be short on photo opportunities here! In addition to marveling at the architecture, visitors can participate in regular religious ceremonies or take part in educational programs conducted here. The mosque is a great place to gain insight into both the past and present of Amman. Providing an essential experience that shouldn't be missed when visiting this city.
Address: XW67+F4H, Amman, Jordan
Opening Hours:
Monday – Sunday 3:20 am–10 pm
Phone:  +962 7 9806 2939
Navigate here to see the location's actual view.
9. Jabal Al Lweibdeh
Jabal Al Lweibdeh is a neighborhood in Amman, Jordan. It's unique in its offering a combination of the city's past and present. From architectural elements from Ottoman times to modern art galleries, Jabal Al Lweibdeh offers a mix of cultural sites for those who visit.
Take a stroll down Rainbow Street which has recently been renovated. Admire timeless Ottoman arches, grand mosques, and red-tiled houses along the way. Visit Darat Al Funun or The Khalid Shoman Foundation for art and culture.
Take part in local initiatives at Bayt Alhuri and watch traditional weaving techniques unfold at The Amman Weavers Group. Each layer of history within Jabal Al Lweibdeh carries with it stories that reflect Amman's heritage while offering an experience like no other.
Navigate here to see the location's actual view.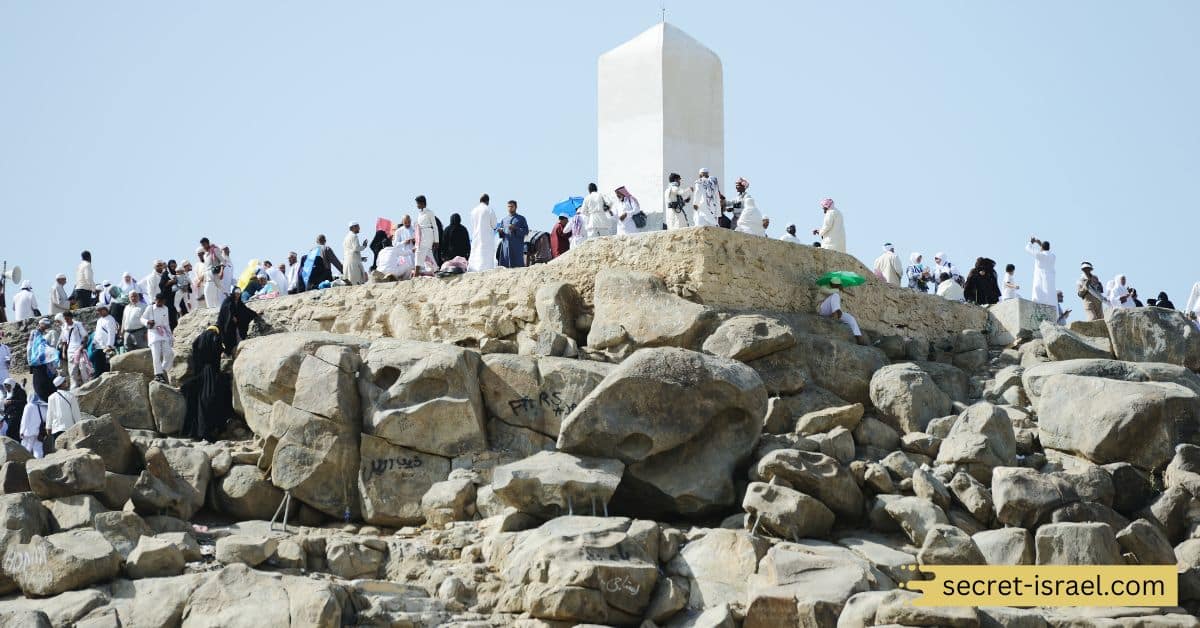 10. The Jordan Museum
The Jordan Museum in Amman is among the most eternally intriguing places to visit. Those seeking to explore the country's culture, history, and present-day affairs. A mixture of traditional artifacts, contemporary art installations, and uncommon archaeological wonders culminates here, giving visitors insight into many facets of Jordanian life.
One is almost certain to find glimpses of Amman's past and current developments as one explores this remarkable institution. As a testament to its dedication to showcasing Jordanian culture. The museum also houses a library designed like an old home.
Features various ancient pieces related to Jordan's past rulers. Additionally, the museum has a research center with access to records related to epic cases. Such as human rights violations during times of war or strife. For all its educational offerings, it also provides attractions geared towards boosting morale and promoting cultural understanding.
Ranging from its permanent exhibition detailing the diverse city of Amman now and throughout time. Plus an impressive number of musical events featuring traditional rhythms. Without a doubt, The Jordan Museum is a great place for both travelers and locals alike looking for a bridge between eras and civilizations.
Address: Ali bin, Abu Taleb St., Amman, Jordan
Opening Hours:
Monday 9 am–5 pm
Tuesday Closed
Wednesday 9 am–5 pm
Thursday 9 am–5 pm
Friday 2am–6 pm
Saturday 9 am–5 pm
Sunday 9 am–5 pm
Phone: +962 6 462 9317
For pictures, booking, and more information, click here.
In conclusion
Amman is a city with a diverse and vibrant culture filled with many incredible historical sites for visitors to explore and enjoy. From the 2nd century, Roman Amphitheatre to the iconic King Abdullah I Mosque. All of the places in between Amman have something to offer everyone from history buffs and cultural enthusiasts.
Those who just looking for a unique and memorable experience. Whether you are interested in Jordan's past or its present, Amman is sure to capture your heart and imagination as you explore its many fascinating attractions. So pack your bags and get ready to embark on an exciting adventure of discovery!