Jordan's unparalleled safety in the Middle East stems from low crime rates, stable politics, robust security measures, and a welcoming stance toward refugees. Rich history, captivating sites like Petra, Jerash, and the Dead Sea, plus warm hospitality, bolster its thriving tourism. Amidst regional turmoil, Jordan's commitment to peace shines bright.
Buckle up as we delve into the fascinating reasons behind Jordan's commendable status as the Middle East's safest country.
Low Crime Rate
Jordan boasts a notably low crime rate, which significantly contributes to its reputation as a safe haven in the Middle East. The country's robust law enforcement, stringent security measures, and the general public's respect for laws and regulations work in unison to maintain peace and order.
The Jordanian government prioritizes safety, enforces strict punishments for lawbreakers, and employs advanced security systems. This combination of factors results in a low incidence of violent crime, theft, and vandalism, creating a secure environment for both residents and visitors.
Furthermore, Jordanian society places a strong emphasis on community and mutual respect, which fosters an atmosphere of safety and stability.
Stable Political Situation
The political stability of Jordan is another significant factor contributing to its overall safety. Despite being surrounded by countries that have experienced upheaval and conflict, Jordan maintains a stable and functioning political system.
Its constitutional monarchy, led by King Abdullah II since 1999, has been successful in implementing reforms and maintaining a balance of power. This stability is further bolstered by the country's strong diplomatic relations with worldwide nations, including the United States and European Union members.
Moreover, the Jordanian government has consistently demonstrated an ability to manage crisis situations effectively. Throughout periods of regional turmoil, Jordan has opened its doors to refugees, showcasing its commitment to humanitarian principles. By effectively integrating refugees and maintaining internal peace, Jordan has further solidified its political stability, ensuring its status as a safe haven in the Middle East.
Effective Security Measures
Jordan implements a comprehensive set of security measures to maintain safety and deter potential threats. These measures, coupled with the government's commitment to law and order, contribute significantly to the nation's reputation as a secure and peaceful country.
Heightened Border Security: Jordan has established strict border controls to prevent illegal crossings and possible infiltrations, thus enhancing national security.
Effective Police Force: The country's highly-trained police force plays a vital role in enforcing laws, preventing crime, and ensuring public safety.
Intelligence and Counter-Terrorism Units: Jordan has robust intelligence services and specialized counter-terrorism units that are active in detecting and neutralizing threats before they materialize.
Public Surveillance Systems: Surveillance cameras are widely used in public areas as a crime deterrent and to aid in investigations.
Emergency Response Teams: Quick and effective emergency response teams are ready to react to any safety concerns, further bolstering the sense of security among Jordanians and visitors alike.
Interagency Collaboration: Jordan maintains strong interagency collaboration, with various departments and agencies working together to ensure that all security angles are covered.
International Security Cooperation: The country is part of global security networks and has strong ties with international security agencies, contributing to its safety on a larger scale.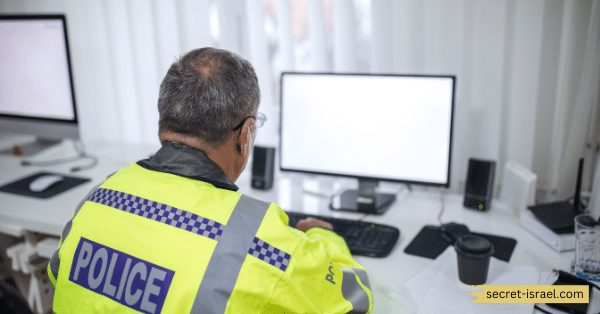 Tourism Industry
Jordan's reputation as a safe nation extends to its thriving tourism industry. The country offers a unique blend of ancient history and modern amenities, beckoning visitors from around the globe. Its rich cultural heritage, embodied by the:
Ancient City of Petra
Petra is a renowned UNESCO World Heritage Site and one of the Seven Wonders of the World, situated in southern Jordan. This ancient city boasts remarkable rock-cut architecture, carved directly into cliffs, which inspired the Indiana Jones movie franchise. Tourists from all over the world visit Petra to marvel at its awe-inspiring beauty.
The Roman Ruins of Jerash
The city of Jerash is home to the best-preserved Roman ruins in the Middle East, dating back to the 1st century AD. These ruins offer a glimpse into Jordan's rich history and are also popular with visitors from around the world.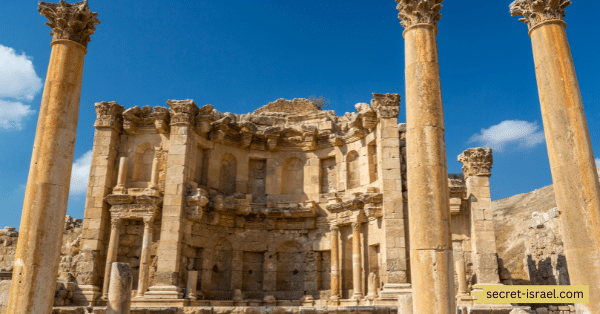 The Natural Beauty of the Dead Sea
The Earth's lowest point, the Dead Sea, is located in Jordan. It is renowned for its high salt concentration and therapeutic properties. Visitors flock to the region to soak up the unique atmosphere of this extraordinary lake.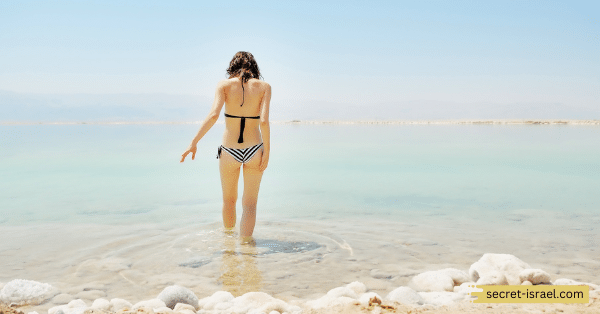 Wadi Rum Desert
The lunar-like landscape of the Wadi Rum desert is one of the country's most beautiful and otherworldly attractions. This vast expanse of sandstone mountains, canyons, and valleys is renowned for its unique beauty and offers an unforgettable experience to all who visit it.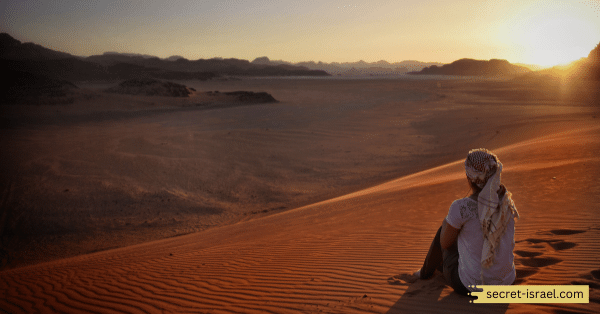 The government has also recognized the role tourism plays in economic development and, consequently, has implemented robust measures to protect and encourage this industry. Tourist safety is a top priority, with special police teams dedicated to providing assistance to visitors. English is widely spoken, especially in tourist areas, making travel easier for international visitors.
Moreover, Jordanians are renowned for their warm hospitality and are often eager to share their culture with guests, further enhancing the travel experience. The tourism sector's resilience, even in times of wider regional instability, underscores the country's safety and stability.
Generous Refugee Acceptance
In the face of regional instability, Jordan has demonstrated unparalleled generosity and humanitarianism by accepting a large influx of refugees. From as far back as 1948, the country has been a safe haven for displaced individuals from its neighboring countries, including Palestine, Iraq, and most recently, Syria.
Jordan's refugee policy reflects its commitment to international human rights and humanitarian norms. The government, along with international organizations and NGOs, has worked tirelessly to accommodate and integrate these refugees. Despite resource constraints, the country has provided refugees with access to public services like education and healthcare, striving to ensure their welfare while they are displaced from their home countries.
Jordan's generous acceptance of refugees, even during periods of regional turmoil, further reinforces its status as a stable and safe nation. By ensuring the well-being and integration of refugees into Jordanian society, the country continues to maintain its internal harmony and reinforce its reputation as a secure and peaceful place in the Middle East.
In conclusion
Jordan's reputation as the Middle East's safest country is a testament to its stable political climate, stringent law enforcement, effective security measures, thriving tourism industry, and generous acceptance of refugees amidst regional instability. Its commitment to maintaining internal peace and order, coupled with its relentless effort to ensure the safety and well-being of its citizens and visitors alike, makes Jordan a beacon of safety and stability in a region often marred by conflict.