Explore Jordan's 12 provinces, a fusion of history, culture, and beauty. From Amman's historic citadel to Jerash's Roman ruins and Aqaba's coastal charm, each province captivates with unique landmarks. Whether you seek ancient history or modern indulgence, Jordan's diverse regions promise an enriching journey for all.
In this guide, we will introduce you to each of these provinces and give you a taste of what they have to offer. So let's begin our journey through Jordan's 12 provinces!
Amman
The capital city of Jordan is a modern metropolis that seamlessly blends the old and the new. Known as Philadelphia during the Greco-Roman period. Home to a wealth of historical landmarks that showcase its rich past.
Landmarks in Amman:
The citadel is situated on Jabal al-Qala'a hill and dates back to the Bronze Age. Home to ancient ruins, including the Temple of Hercules and the Umayyad Palace.
The Roman Theatre is a 6,000-seat amphitheater that dates back to the 2nd century AD.
The Jordan Archaeological Museum houses a collection of artifacts from all over the country, dating back to prehistoric times.
Irbid
Located in the northern region of Jordan, the third-largest city in the country and an important cultural and commercial hub.
Landmarks in Irbid:
Umm Qais Archaeological Site, ruins from different civilizations, including Roman, Byzantine, and Ottoman.
Ajloun Castle is a 12th-century castle built by Saladin during his campaigns against the Crusaders.
Royal Automobile Museum, is a house of collection of vintage cars belonging to the Jordanian royal family.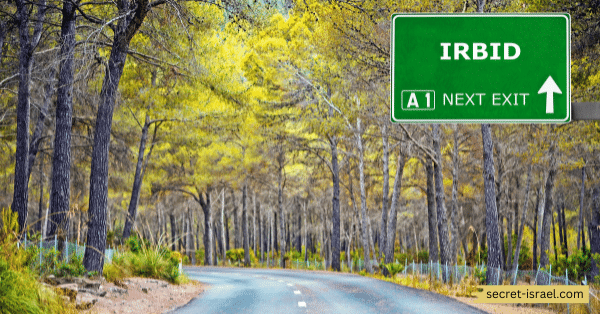 Zarqa
Located northeast of Amman, the second-largest city and an industrial powerhouse. Despite its modern appearance, the city has a rich history dating back to the ancient Nabatean civilization.
Landmarks in Zarqa:
Shrine of Abu Ubaidah ibn al-Jarrah, a mosque built on top of a cave where one of Prophet Muhammad's companions sought refuge during his travels.
Mazar Islamic Museum, house of collection of Islamic artifacts and manuscripts.
Zarqa Military Museum showcases weapons and memorabilia from various wars.
Mafraq
Near the Syrian border, this province is known for its agricultural lands and ancient ruins.
Landmarks in Mafraq:
Al-Kharranah Castle 14th-century fortress built by the Mamluk Sultan Baybars. A strategic location made for the military outpost.
Abu Jaber Mansion 19th-century residence that now serves as a cultural center and museum.
The Roman City of Dionysias features well-preserved ruins of temples, baths, and an impressive amphitheater.
Aljoun
A small town in the northwestern region of Jordan. Surrounded by rolling hills and olive groves
Landmarks in Aljoun:
Ajoun Castle was a 12th-century Muslim castle built to defend against the Crusaders.
Iman Cultural Center, housed in an old Ottoman governor's palace features exhibitions, lectures, and events promoting Jordanian culture.
Aljoun Nature Reserve is a lush forest home to various endemic species of plants and animals.
Jerash
Known as the "Pompeii of the East", this province is home to some of the best-preserved ruins from the Roman Empire.
Landmarks in Jerash:
Jerash Archaeological Site is a sprawling complex with well-preserved ruins, including an oval forum, temples, and theatres.
Jerash Archaeological Museum, displays artifacts excavated from the site, including mosaics, pottery, and coins.
Hippodrome is a 280-meter-long racetrack used for chariot racing during the Roman period.
Madaba
Known as the "City of Mosaics", this province is renowned for its Byzantine and Umayyad mosaics.
Landmarks in Madaba:
Church of Saint George is home to the famous 6th-century mosaic map of Jerusalem and the Holy Land.
Madaba Archaeological Park showcases ruins from different civilizations, including Roman, Byzantine, and early Islamic periods.
Madaba Archaeological Museum houses a collection of artifacts and mosaics found in the city.
Balqa
Located west of Amman, this province is known for its fertile lands and picturesque landscapes.
Landmarks in Balqa:
Salt Archaeological & Folklore Museum showcases various artifacts and traditional crafts from the region's history.
Al-Salt Castle is a 13th-century fortress overlooking the town of Salt.
Wadi Shueib Archaeological Park features ruins and mosaics from the Roman and Byzantine periods.
Karak
Located south of Amman, this province is famous for its Crusader castle perched on top of a hill.
Landmarks in Karak:
Karak Castle is a massive fortress built during the Crusader period and later conquered by Saladin.
Shobak Castle is another Crusader castle located in a remote area surrounded by rugged landscapes.
Al-Karak Archaeological Museum, housed in an ancient building, exhibits artifacts from different periods of the region's history.
Tafileh
A small province in the southern region of Jordan, known for its natural beauty and historical sites.
Landmarks in Tafileh:
Dana Biosphere Reserve is a nature reserve that includes diverse ecosystems, such as forests, mountains, and valleys.
Qatraneh Archaeological Site ruins dating back to the Iron Age, including a fortress and water cisterns.
Al-Qa'a Village is a traditional village showcasing local crafts and culture.
Ma'an
Located in the southernmost part of Jordan, this province offers stunning desert landscapes and important historical sites.
Landmarks in Ma'an:
Shobak Archaeological Park features ruins from different civilizations, including the Roman, Byzantine, and Islamic periods.
The Castle of the Sun is an ancient fortress and palace located on a hill, believed to be built by the Nabateans.
Wadi Rum is a UNESCO World Heritage Site known for its breathtaking desert scenery and rich history as the home of Lawrence of Arabia.
Aqaba
Jordan's only coastal province, located on the Red Sea coast and famous for its resorts and diving sites.
Landmarks in Aqaba:
Aqaba Fort is a 14th-century fortress built by the Mamluks to defend against intruders from the sea.
Mamluk Fort is another fortress built during the Mamluk period and now houses a museum.
Red Sea Museum showcases the diversity of marine life in the Red Sea through interactive displays and exhibits.
In Conclusion
Jordan's 12 provinces offer a wealth of history, culture, and beauty for visitors to explore. From the bustling cities of Amman and Irbid to the ancient ruins of Jerash and Madaba, each province has its unique charm and must-see landmarks.
So whether you are interested in history, and nature, or simply looking for a relaxing beach getaway, Jordan's provinces have something to offer for everyone.