Situated on the Eastern coast of the Mediterranean, Ramla has been standing strong as an ancient Arab city for over 1,200 years. Founded by Suleiman ibn Abd al-Malik in AD 715, it is one of the most historically significant cities in Israel with a wealth of archaeological sites and cultural attractions. From abandoned mosques to magnificent limestone architecture, this beautiful city offers a unique insight into an era long forgotten.
Visit Ramla today and experience the fascinating charm that only such a remarkable place can provide!
History of Ramla
Ramla is the only city established by the Arabs in Palestine and has a long history stretching back centuries. Located on the coastal plain southeast of Tel Aviv–Yafo, Ramla was founded by the Umayyad Caliph Sulayman ibn Abd al-Malik in 716 CE as a regional administrative center. It quickly became an important commercial hub, connecting the port of Jaffa with cities such as Jerusalem and Hebron.
Over the following centuries, Ramla changed hands numerous times, having been a part of many different empires including the Abbasids, Fatimids, Crusaders, Mameluks, Ottomans, and British Mandate for Palestine before becoming an integral part of modern-day Israel.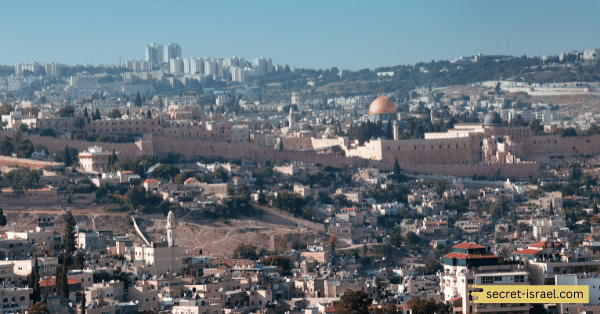 Present-Day Ramla
Today, Ramla is a bustling city with a population of over 70,000 people from diverse backgrounds. It is the administrative seat of the Central District and its vibrant culture is reflected in its many restaurants, cafes, parks, and shops. There are also several religious sites to explore such as the Mosque of Omar (the oldest mosque in Israel) and the Church of Saint George.
Visitors to Ramla can explore its rich history through its many archaeological sites, including the ruins of a Crusader fortress and an Umayyad palace. There are also several museums such as the Archaeological Museum, which houses artifacts from the ancient city's past, and the Eretz Israel Museum, which showcases the history of Jewish people from ancient times to modern day.
Ramla is a unique city in Israel that offers an intriguing mix of past and present. From its long-standing cultural heritage to its buzzing atmosphere, Ramla is sure to be a captivating destination for all who visit. So grab your passport and come explore this remarkable city!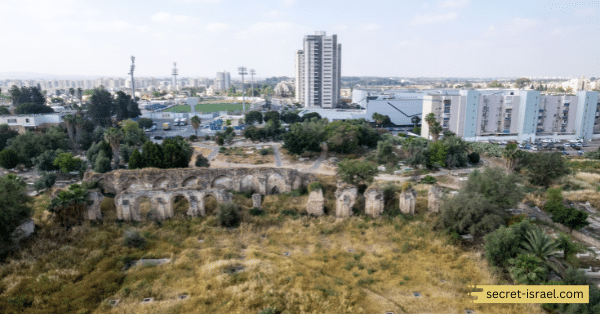 Notable Landmarks
The White Tower
The White Tower, known locally as the "White Mosque," stands as a majestic reminder of Ramla's glorious past. This 30-meter-high minaret, constructed in the early 13th century during the Ayyubid period, is the most prominent landmark of the city.
Once a part of a larger mosque complex, the tower now stands alone and is renowned for its intricate architectural details, including its white stones and beautiful arches. Visitors can climb to the top to enjoy sweeping views of the cityscape, a panorama that perfectly captures Ramla's enchanting blend of history and modernity.
Address: Ha-Rambam St 12, Ramla, Israel
Opening Hours:
Sunday – Thursday 8:00 AM – 4:00 PM
Friday – Saturday 9:00 AM – 4:00 PM
Phone: +972 8-929-2650
For pictures, booking, and more information, click here.
The Mosque of Omar
The Mosque of Omar, named after the second Caliph Omar ibn al-Khattab, is a significant religious landmark in Ramla. As the oldest active mosque in Israel, it holds an important place in the city's Islamic history.
Originally erected by the orders of Omar himself on his visit to Jerusalem, the mosque has since been renovated and expanded several times, reflecting the city's changing rulers. Its architectural style is a blend of various periods, with notable elements including a beautiful Mihrab (prayer niche), a large central courtyard, and an impressive minaret.
Visitors are welcome to appreciate its unique architecture and the sense of tranquility that pervades its surroundings, making it a must-visit site in the heart of Ramla.
Address: Sderot Shlomo HaMelech 10, Ramla, Israel
Hours Open: Sunday – Saturday 8:00 AM – 10:30 AM
Phone: +972 8-922-5081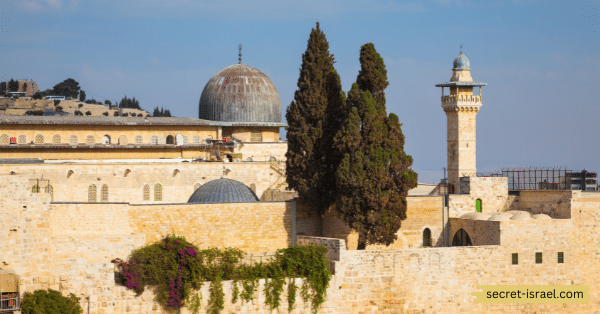 Church of Saint George
The Church of Saint George stands as a shining testament to Ramla's religious diversity and rich history. This Orthodox Christian church, dedicated to Saint George, is a significant site for both local worshippers and international pilgrims alike. Saint George, often depicted slaying a dragon, is a revered figure in both Christianity and Islam and is believed to be buried in this very church.
Built-in the early 20th century over the ruins of previous churches, the current structure showcases a unique blend of architectural styles that reflect the city's tumultuous past. The church's interior is adorned with beautiful murals and icons depicting scenes from the life of Saint George and other biblical events. Its serene atmosphere offers a calm retreat from the bustling city outside.
Address: Ramla, Israel
Tourist Attractions in Ramla
The Pool of Arches
One of Ramla's most unique attractions is the Pool of Arches. Built Built-inn 789 CE under the reign of the Abbasid Caliph Harun al-Rashid, this underground water reservoir boasts 15 columns and 16 arches which create an enchanting echo effect. Visitors can rent a boat and paddle around this ancient cistern, soaking in the marvelous acoustics and the serene atmosphere.
Address: Ha-Hagana St 12, Ramla, Israel
Opening Hours:
Sunday – Thursday 8:00 AM – 4:00 PM
Friday 8:00 AM – 2:00 PM
Saturday 9:00 AM – 6:00 PM
Phone: +972 8-921-6873
For pictures, booking, and more information, click here.
Ramla Market
The Ramla Market, also known as Shuk Ramla, is a vibrant, bustling market that provides a taste of local life. Here, you can find a variety of merchandise from fresh fruits and vegetables, spices, baked goods, and local cuisines, to clothes, jewelry, and handicrafts. It's a sensory delight, filled with vivid colors, enticing aromas, and the lively chatter of shoppers and sellers.
Address: ז'בוטנסקי, Ramla, Israel
Opening Hours:
Sunday – Monday 8:00 AM – 8:00 PM
Tuesday 8:00 AM – 6:00 PM
Wednesday – Thursday 8:00 AM – 8:00 PM
Friday 8:00 AM – 5:00 PM
Saturday Closed
For pictures, booking, and more information, click here.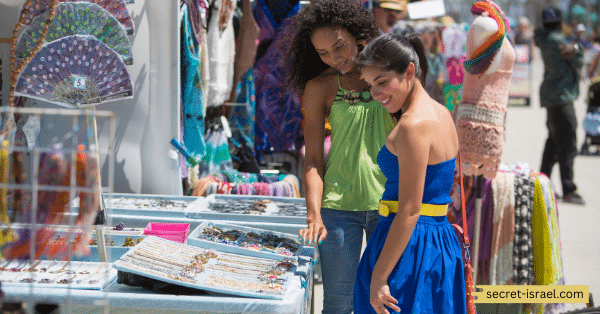 Ramla Lintel Museum
The Ramla Lintel Museum is a hidden gem located in an old Crusader building. This museum showcases a collection of stone door lintels from different periods of the city's history, each engraved with unique inscriptions or designs. It's a fascinating place to explore and provides a unique perspective on the various cultures that have influenced Ramla.
Address: Sderot Herzl 112, Ramla, Israel
Opening Hours:
Sunday – Thursday 10:00 AM – 4:00 PM
Friday 8:00 AM – 1:00 PM
Saturday Closed
Phone: +972 8-929-2650
For pictures, booking, and more information, click here.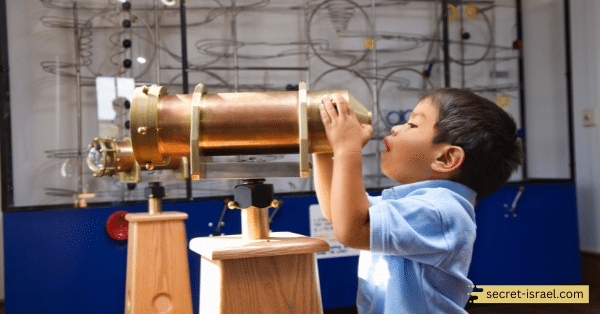 Events and Festivals in Ramla
Ramla Festival
The Ramla Festival is a vibrant annual event that brings the city's streets to life with music, art, and cultural performances. This week-long celebration features local musicians and artists, delicious food stalls offering traditional cuisines, and various workshops that allow visitors to get a hands-on experience of Ramla's rich cultural heritage.
Celebrated: October (during the Sukkot holidays)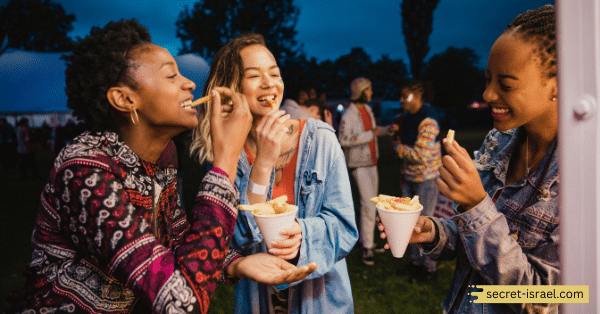 Open Houses Ramla
Open Houses Ramla is a unique event held every spring. Where residents open their centuries-old homes to the public, allowing a glimpse into the city's historical architecture and personal stories. This event also features guided walking tours and lectures on Ramla's architectural heritage, making it a not-to-be-missed experience for history and architecture enthusiasts.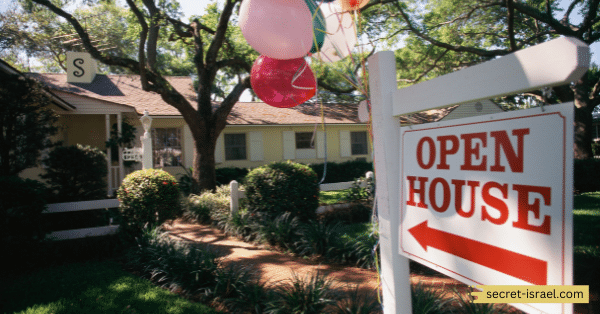 The Olive Festival
The Olive Festival is a popular autumn event that celebrates the olive harvesting season. Visitors can participate in olive picking, witness the olive oil production process, and enjoy various olive-based products. The festival also hosts traditional music and dance performances, creating a celebratory atmosphere that embodies the spirit of Ramla.
Celebrated: 30th of October and ends up on the 2nd Of November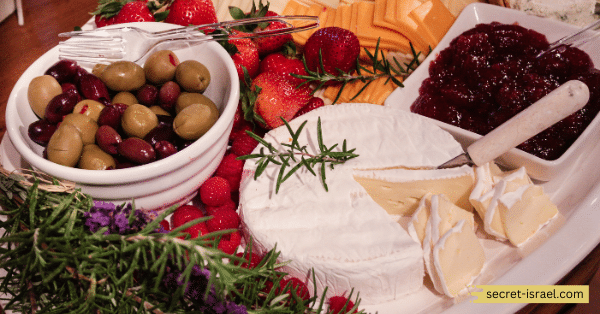 In conclusion
Unraveling the tapestry of Ramla's history, culture, and diversity is akin to embarking on a fascinating journey, one that captures not only the essence of the city's past but also its vibrant present. As the only city founded by the Arabs in Palestine. Ramla provides a unique blend of ancient and modern Israeli life, a fusion of cultures, religions, and histories.
From the architectural magnificence of the White Tower and the Mosque of Omar. To the pulsating energy of Shuk Ramla and the harmonic echoes of the Pool of Arches. Ramla offers a rich, immersive experience to every visitor.
So, whether you're a history buff, a culture vulture, or just an enthusiastic explorer, Ramla, the ancient city with a modern heartbeat, awaits your discovery. Visit Ramla and let its stories unfold before you, each one more captivating than the last.