Dive into the heart of Israel's education system with this collection of 26 intriguing facts. Discover how this unique and diverse nation shapes knowledge and innovation, and understand the critical role education plays in its cultural fabric. Get ready for an enlightening journey through Israeli schools.
Join us as we journey through the corridors of Israeli schools, exploring their distinctive features and understanding their impact on the nation's growth.
1. Compulsory Education Starts at Age 3
In Israel, education is compulsory from age 3 when children start attending pre-school. The idea behind this is to give children a head start for their formal education which begins in first grade (at 6 years of age).
2. Hebrew Is the Language of Instruction
The national language of Israel is Hebrew, and this is the main language used for instruction in schools. Other subjects such as English, Maths, Science, and History are taught in Hebrew too.
3. Students in Israel Receive a Free Education Through Grade 12
Israel offers free public education from preschool through Grade 12. This means that children in Israel receive a high-quality education without any tuition or book fees.
4. The School Year Typically Runs From September to July or August of the Following Year
The school year in Israel begins in September and typically runs through July or August of the following year. There are typically two major holidays during this time, Chanukah (the Jewish Festival of Lights) and Passover.
5. Kindergarten From Age 2
Preschool education in Israel is optional and typically begins at age 2. In some areas, kindergartens are available for children as young as 18 months old.
6. Three Education Tracks: General, Vocational, Academic
In Israel, there are three main tracks of schooling: general education, vocational education, and academic education. General education focuses on life skills such as cooking and cleaning while vocational training is designed to prepare students for a specific career path. Academic schools are geared toward preparing students for college or university studies.
7. There Are Over 4,000 Primary Schools in Israel
There are over 4,000 primary schools in Israel and they offer instruction in a variety of disciplines. Students typically attend these schools from grades 1 to 6.
8. In Israeli Schools, Average Ratio Is 12:1, Dropping to 8:1 Regionally
In Israeli schools, the student-to-teacher ratio stands at an average of 12:1. However, this drops to 8:1 in some areas. This ensures that all students receive individual attention and are given the opportunity to excel academically.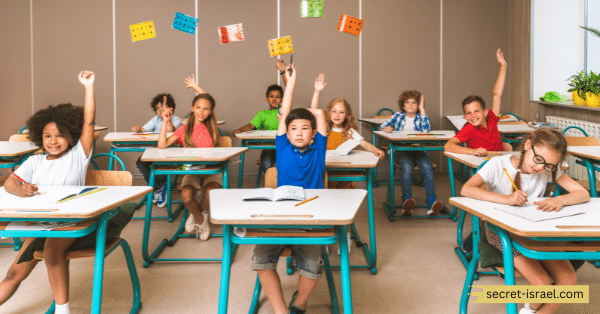 9. In Secondary Schools, the Average Student-Teacher Ratio Is 17 to 1
In secondary school, the student-teacher ratio is 17:1. This allows students to specialize in their chosen subjects and receive individualized instruction from experienced teachers.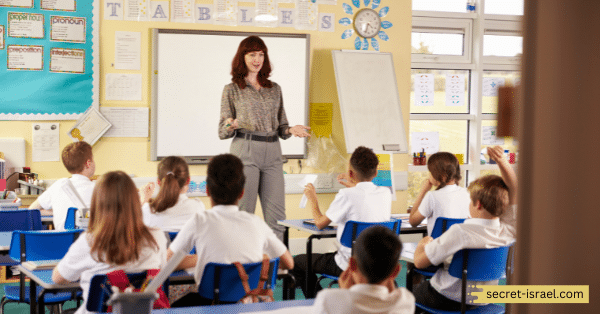 10. Israel Has a 98% Literacy Rate Amongst Adults Aged 15 and Over
The literacy rate in Israel is extremely high at 98%. This means that almost all Israeli adults over the age of 15 can read and write.
11. Focus On Stem(Science, Technology, Engineering, and Mathematics) And Jewish Studies
In Israel, the focus of primary and secondary school education is on STEM (science, technology, engineering, and mathematics) and Jewish studies. This ensures that students are well-prepared for the realities of life in modern Israel.
12. National Service Required After Secondary School
After completing their secondary education, Israeli students are required to serve in the country's national service. This is typically a 3-year commitment and includes military training and civil service activities.
13. "Bagrut" Exam for Higher Education Entry
In order to gain entry into higher education in Israel, students must pass the "Bagrut" exam. This is a series of standardized tests in various subjects that are required for admission to college or university.
14. Public and Private Universities Offer Higher Education, Including Colleges and Research
Higher education in Israel is provided by both public and private universities. In addition to traditional universities, there are also colleges, specialized institutes, and research institutes.
15. There Are Over 300,000 Students Enrolled in Higher Education Institutions in Israel
Every year, there are over 300,000 Israeli students enrolled in higher education institutions. These include both undergraduate and postgraduate courses of study.
16. Technion Top 10 for Engineering
The Technion-Israel Institute of Technology is one of the leading engineering schools in the world. It has consistently ranked in the top 10 for engineering in international rankings.
17. Hebrew University Founded in 1918, Top 100 Globally
The Hebrew University of Jerusalem is one of the oldest and most prestigious universities in Israel. Founded in 1918, it now ranks within the top 100 universities globally according to various international rankings.
18. Academic Freedom and Autonomy Are Largely Respected by Governmental Bodies
The government of Israel generally respects the autonomy and academic freedom of its universities. This ensures that students and faculty are free to pursue their intellectual interests without being hindered by external interference or political pressures.
19. Leading Research in Biotech, Nanotech, and CS
Israel is a leader in the fields of biotechnology, nanotechnology, and computer science. It is home to some of the world's leading research institutions in these fields which are helping to shape the future.
20. Affordable Public University Tuition
Public university tuition in Israel is very affordable compared to other countries. The government also provides grants and loans to help students cover their tuition costs.
21. Open University of Israel Offers Online Education for Non-traditional Learners
The Open University of Israel (OUI) is a public institution that offers online education for non-traditional learners. It provides courses in a variety of disciplines, including business, humanities, law, and technology.
22. Israeli Universities Globally Partner for Joint Degree Programs, Expanding Educational Opportunities
Israeli universities are increasingly partnering with international institutions to offer joint degree programs. This is expanding educational opportunities for Israeli students and allowing them to access a wider range of courses and disciplines from around the world.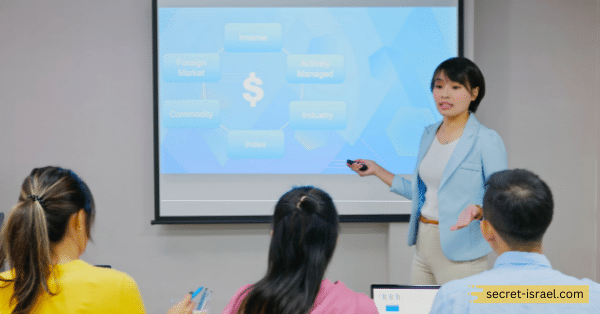 23. Scholarships for International Students
The Israeli government offers a number of scholarships for international students who wish to pursue higher education in the country. These scholarships are open to both undergraduate and postgraduate students from a variety of countries.
24. Abundant Research Chances for Global Scholars in Medicine, Tech, and More
Israel is a major hub for research and development in many fields of study. The country offers abundant chances for international scholars to pursue research opportunities in medicine, technology, and other disciplines.
25. Israel Values Vocational Education, Equipping Students for Profitable Careers Post-graduation
Israel places a great emphasis on vocational education and provides students with the skills and knowledge to pursue profitable careers post-graduation. This helps to ensure that Israel's workforce has the necessary qualifications for success.
26. Access to Quality Education for All, Regardless of Religion or Ethnicity
In Israel, all citizens have access to quality education regardless of their religion or ethnicity. This is in keeping with the country's commitment to equality and human rights for all its citizens.
In conclusion
Israel is a country that has placed great emphasis on the value of education. From early childhood learning to higher education, there are myriad possibilities for students in Israel to receive a quality education.
Whether it's through the public school system, specialized institutes, or universities, Israeli students have access to the resources they need to succeed. In addition, international students can also take advantage of the wide range of educational opportunities available in Israel.
With such a commitment to education, it's no wonder that Israel is home to some of the world's most prestigious universities and research centers.