Discover the captivating story of Akhzivland, a unique micro-nation within Israel. Founded by a group of hippies in the 1970s, this self-sustaining community boasts its own government, flag, and even passport. Explore its history, attractions, and how to visit this remarkable destination, a testament to human determination and independence.
In this blog post, we'll explore how an Israeli man was able to create his own semi-sovereign country and provide an inside look at what it's like in Akhzivland today!
History of the Micronation
Nestled within Israel, Akhzivland is a unique micro-nation that has piqued the interest of many history buffs around the world. Founded in the 1970s by a group of hippies who sought refuge on the beautiful beaches of Achziv, this incredible society has grown and evolved into a self-sustaining community.
With its own flag, passport, currency, and even government, Akhzivland is a remarkable example of determination and independence. While many may see it as simply an eccentric lifestyle choice.
The history of this micronation shows how a small group of individuals can truly band together and create something out of nothing. Whether you're interested in politics, history, or just unique cultural experiences, Akhzivland is a must-learn-about micro-nation.
Government and Legal Status
This self-proclaimed sovereign land boasts its own government, flag, and legal status, making it a fascinating and rare destination for travelers seeking something extraordinary.
Founded in 1971 by a group of artists and intellectuals, Akhzivlandhas since evolved into a bustling community of around 10 residents who proudly uphold their declaration of independence.
While its legal status remains disputed, its unique status as a micro-nation adds an air of intrigue to this corner of the world. Whether you're a history buff or simply looking for an off-the-beaten-path adventure, Akhzivland is sure to leave a lasting impression.
Attractions and Activities
There are plenty of attractions and activities to keep visitors occupied, from exploring the picturesque beaches and lagoons to visiting the micro-nations museum and art gallery. For the more adventurous, there are opportunities for scuba diving or kayaking along the stunning coastline.
Akhziv National Park
This park is a popular destination for tourists and locals alike. It offers beautiful landscapes and a variety of outdoor activities. Visitors can explore the park's trails, observe wildlife, or relax on the beach.
Address: Nahariyya, Israel
Opening Hours:
Saturday – Thursday 8:00 AM – 5:00 AM
Friday 8:00 AM – 4:00 AM
Phone: +972 4-982-3263
Email: [email protected]
Admission Fee: ₪ 35.00
For pictures, booking, and more information, click here.
Putsker Diving Club
Enjoy a unique diving experience at Putsker Diving Club in Akhzivland. Here, visitors can explore crystal-clear waters and discover a variety of underwater life. The professional team offers training courses for all levels of diversity, from beginners to professionals.
Address: HaMa'apilim St 24, Nahariyya, Israel
Opening Hours:
Saturday – Thursday 9:00 AM – 5:00 AM
Friday 9:00 AM – 4:00 AM
Phone: +972 4-951-1503
Beit Lohamei HaGeta'ot
This museum and memorial is a must-see for any history buff. Located in the former kibbutz of Beit Lohamei HaGeta'ot, this unique destination honors those who lost their lives during World War II. Visitors can explore the exhibits and learn about the history of this incredible place.
Yad Layeled Children's Memorial Museum
This museum is dedicated to the memory of children who perished in the Holocaust. The interactive exhibits bring this tragic history to life while providing a unique learning experience for visitors of all ages.
Transportation and Accommodations
Akhzivland is located just outside of Nahariya, making it easily accessible by car or public transport. The nearest international airport is Tel Aviv, which is approximately two and a half hours away by car.
Accommodations in Akhzivlandrange from luxury resorts to budget hotels. Those looking for a unique experience can opt for a stay in one of the many beachside camping sites.
Efendi Hotel
This luxury hotel offers comfortable rooms and exceptional service. It's a great option for those looking for a high-end accommodation experience.
Address: Louis HaTshi'i St, Acre, Israel
Phone: +972 74-729-9799
Shtarkman Erna Boutique Hotel
A boutique hotel that offers a blend of comfort and style. It is ideal for those who enjoy a more personalized accommodation experience.
Address: Jabotinski St 29, Nahariyya, 22382, Israel
Phone: +972 4-992-0170
Nea Resort & People
This resort provides guests with an array of facilities and services, ensuring a relaxing and enjoyable stay.
Address: HaEla St 3, Shavei Tzion, 2280600, Israel
Phone: +972 4-995-8888
Sea Life Spa
Perfect for those seeking a wellness retreat. This spa resort offers a variety of treatments and activities to rejuvenate the body and mind.
Address: Ha-Aliya St 75, Nahariyya, Israel
Phone: +972 4-639-0900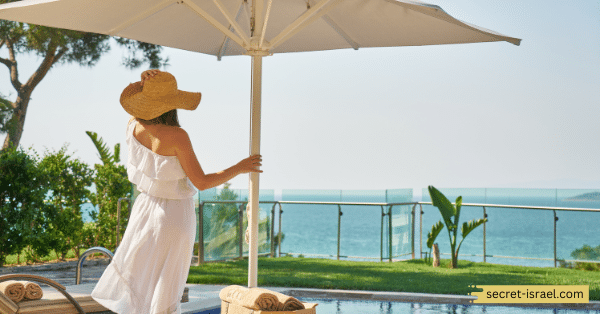 Akhzivland Camping Ground
For those who prefer a more rustic experience, the camping ground at Akhzivland offers several guest rooms and spots for setting up tents. It's the perfect choice for lovers of outdoor adventures.
No matter what type of experience you're looking for, Akhzivland offers something for everyone. With its rich cultural heritage and stunning natural beauty, this micro-nation is an unforgettable destination.
How to Visit Akhzivland Today
There are several ways to get to Akhzivland, depending on your location and preferred mode of transport.
Most visitors choose to fly into Tel Aviv airport, which is approximately two and a half hours away by car.
Alternatively, those traveling from other parts of Israel can take public transport or hire a car for the journey.
Once you've arrived, you can explore the various attractions and activities that Akhzivland has to offer. From exploring the stunning beaches and lagoons to visiting museums and memorials, there is no shortage of things to do in this unique micro-nation.
Of course, don't forget to snap a few pictures for your photo album! After all, what better way to remember your trip than with a few memories of this incredible place?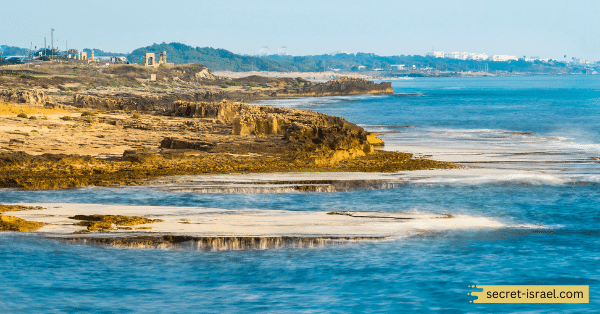 In conclusion
After exploring the fascinating story of Akhzivland, it is clear that this micro-nation holds a unique place within Israel. Founded on the principles of sovereignty and environmentalism, the community has demonstrated an impressive level of determination in carving out and maintaining its own distinct identity.
With a long history of political and ecological activism, Akhzivland has stood apart from mainstream Israeli culture, yet also maintained a close connection to its host nation. As the future of Akhzivland remains uncertain, it serves as a reminder of the complex interplay between cultural identity and geopolitical forces.
Ultimately, we can all learn from the inspiring resilience and resourcefulness demonstrated by the people of Akhzivland.