Israel, a Holy Land revered by Judaism, Christianity, and Islam, captivates with its rich history and sacred sites. From the Western Wall to the Church of the Holy Sepulchre, it offers a profound spiritual journey. Discover why this vibrant country remains a beacon of faith for millions worldwide.
In this blog, we explore why Israel remains a holy land for so many. We discuss the history and culture of this vibrant country, learn about its major religious sites, and discover why it remains an integral part of the spiritual journey for so many. So whether you are looking for religious enlightenment or simply curious about what makes Israel such a special place, come along with us as we dive into the fascinating world of this holy land.
Definition of "Holy Land"
The Holy Land is a term commonly used to refer to the areas within Israel that hold significant cultural and religious importance to Judaism, Christianity, and Islam. It is a sacred place that people of different faiths visit to gain a deeper understanding of their religion.
For centuries, Israel has been considered a holy land because of its rich biblical history. It is where Abraham was called by God, where Moses led the Israelites out of slavery, where Jesus walked on water and performed miracles, and where the Prophet Mohammed ascended to heaven in a miraculous journey.
The holy sites found in Israel are revered by millions of people all over the world, making it a spiritual epicenter for people of all faiths.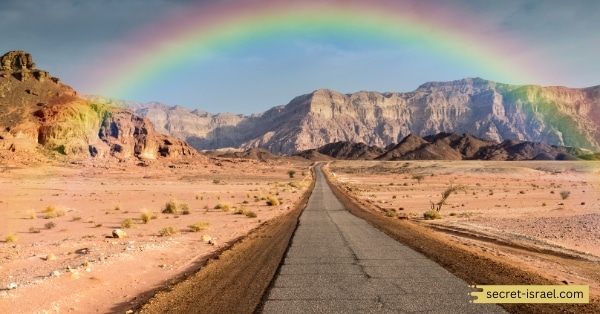 Historical and Religious Significance
Israel is a land that holds great historical and religious significance for many people. It is home to various holy sites that are revered by Jews, Christians, and Muslims alike. This small country is the birthplace of Judaism, Christianity, and Islam, making it a place of immense importance to billions of people around the world.
Ancient Origins: Israel has been home to influential civilizations, shaping religious beliefs and practices since ancient times.
Birthplace of Judaism: Israel holds immense importance as the birthplace of Judaism, where key events in Jewish history occurred.
Crucial to Christianity: It is closely tied to Christianity, with significant events from Jesus' life taking place within its borders.
Sacred to Islam: Israel is considered a holy land in Islam, particularly Jerusalem with its revered mosques.
Connection to Other Religions: Israel's significance extends to other faiths, attracting pilgrims and scholars from diverse traditions.
The unique blend of religious and historical significance makes Israel a truly special place that offers a glimpse into the rich spiritual traditions of humanity.
Sacred Sites and Pilgrimage
Israel is renowned for its sacred sites, attracting pilgrims from various religious backgrounds who seek to deepen their faith and connect with the divine. Here are some notable sacred sites and the significance they hold:
Western Wall (Wailing Wall)
Located in the Old City of Jerusalem, the Western Wall is a revered site for Jews. It is believed to be the last remnant of the ancient Jewish Temple and serves as a place of prayer, reflection, and connection to Jewish heritage.
Address: Ha'Omer 2 Jerusalem, Israel97500
Opening Hours: 24hrs
Phone: +972 2-627-1333
Email: [email protected]
For pictures, booking, and more information, click here.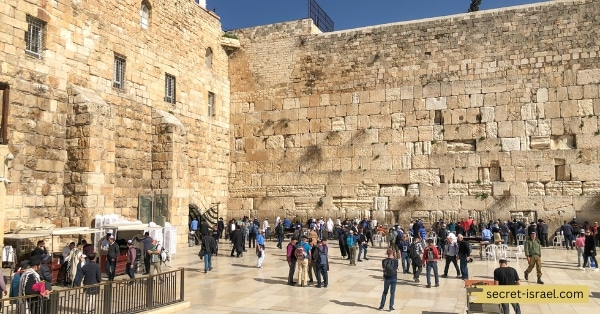 Church of the Holy Sepulchre
Situated in the Christian Quarter of the Old City. The Church of the Holy Sepulchre is one of the most significant sites for Christians. It is believed to encompass the sites of Jesus' crucifixion, burial, and resurrection. Making it a focal point for pilgrimages and religious ceremonies.
Address: Jerusalem
Al-Aqsa Mosque
Situated on the Temple Mount in Jerusalem, the Al-Aqsa Mosque holds great importance for Muslims. It is considered the third holiest site in Islam. Believed to be the place where the Prophet Muhammad ascended to heaven during the Night Journey.
Address: Jerusalem
Mount Sinai
Located in the southern part of the Sinai Peninsula. Mount Sinai is a sacred site for multiple religions. According to biblical tradition, it is where Moses received the Ten Commandments from God. Pilgrims often climb the mountain to experience its spiritual significance and witness breathtaking sunrises.
Bethlehem
A town in the West Bank, Bethlehem holds immense significance for Christians as the birthplace of Jesus Christ. The Church of the Nativity, was built over the traditional site of Jesus' birth. Attracts countless pilgrims who come to pay their respects and participate in religious ceremonies.
Sea of Galilee
Also known as Lake Tiberias, the Sea of Galilee is associated with numerous events from Jesus' ministry. It is a popular pilgrimage destination for Christians, who seek to experience the places where Jesus performed miracles, taught his disciples, and walked on water.
Biblical References and Prophecies
Throughout history, Israel has been considered a Holy Land by many religious groups due to its biblical references and prophecies. The Bible is filled with accounts of God's covenant and interactions with the Israelites.
Promised Land: In the Bible, God promises the land of Canaan (later known as Israel) to the descendants of Abraham, Isaac, and Jacob (Genesis 12:7, Genesis 17:8).
Exodus and Mount Sinai: The story of the Israelites' liberation from slavery in Egypt and their journey to the Promised Land is a central narrative in the Bible. Mount Sinai, where Moses received the Ten Commandments, is a pivotal location in this account (Exodus 3-20).
David and Solomon: King David and his son, King Solomon, played prominent roles in Israel's history. David's conquests established Jerusalem as the capital, while Solomon built the First Temple, which became a symbol of divine presence (2 Samuel 5:7, 1 Kings 6).
Temple Prophecies: The Bible contains prophecies about the destruction and restoration of the Jewish Temple in Jerusalem. The destruction of the First Temple by the Babylonians and the subsequent rebuilding of the Second Temple are significant events (Jeremiah 26:9, Ezra 6:15).
Messianic Prophecies: The Hebrew Bible includes numerous prophecies about the coming of the Messiah, a figure of hope and redemption. Christians believe that Jesus fulfilled these prophecies, with references to his birth, ministry, crucifixion, and resurrection (Isaiah 9:6-7, Isaiah 53).
These prophecies have captured the imagination of believers for centuries. Many look to Jerusalem as the site of the end-times battle between good and evil. Despite its small size, Israel continues to play a significant role in shaping the religious beliefs of millions around the world.
Modern Significance and Global Attention
Israel is a Holy Land that holds immense significance in modern times. With its rich history and cultural diversity, Israel has attracted global attention and become a symbol of both religious and political significance.
As a holy site for Judaism, Christianity, and Islam, Israel is a beacon of faith for millions around the world. Beyond its religious significance, it has become a global hub of innovation, leading the charge in technological advancement and research.
The world has taken notice of Israel's contributions to various fields such as agriculture, medicine, and cybersecurity. In addition to its cultural and scientific significance, Israel also plays a key role in geopolitics and international relations.
Its location in the heart of the Middle East has made it a focal point of political tensions and an important ally for many nations. In today's fast-paced world, Israel's modern significance and global attention can hardly be overstated.
In conclusion
Israel is considered a Holy Land due to its religious significance to some of the world's major religions. It is home to some of the most sacred places that hold great historic and religious importance.
For the Jewish community, Israel is a Promised Land that was given to them by God. Christians, it is the birthplace of Jesus Christ. For Muslims, it is believed to be the location of Prophet Muhammad's ascension to heaven.
The country's rich history and cultural heritage have influenced not only the religious communities but also secular society. As a visitor to Israel, experiencing its multi-layered history and holy sites. Evokes a feeling of awe and reverence, making it a remarkable destination for anyone seeking spiritual fulfillment.