Caesarea's vibrant art scene beckons culture vultures with its rich heritage. Highlights include the Caesarea Ralli Museum's Latin American art collection, the Old City Caesarea Gallery's fusion of history and art, and the Caesarea National Park's open-air performances. Engage with the creative community through painting workshops and ceramic sculpting classes.
Come explore the vibrant art scene, discover its amazing history, and find out what makes this town so special. Let's dive into Caesarea's Art Scene and see why it's a must-visit destination for culture vultures everywhere.
Exploring Caesarea's Rich Artistic Heritage
Nestled on the Mediterranean coast, Caesarea boasts a rich artistic heritage that appeals to culture vultures from around the world. Strolling through the city's streets, one can't help but admire the historic buildings and awe-inspiring artworks on display.
From ancient mosaics to contemporary sculptures, Caesarea's art scene has something to offer everyone. Visitors can explore the Caesarea Ralli Museum, which houses a diverse range of Latin American art, or take a stroll through the Old City to appreciate the stunning architecture and street performers.
To truly appreciate Caesarea's rich artistic heritage, plan a visit to this vibrant destination and immerse yourself in the city's creativity and history.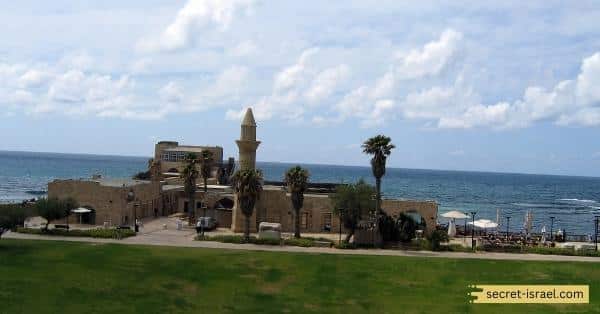 Unveiling Caesarea's Contemporary Art Scene
Caesarea, once a prosperous port city during the Roman Empire, has become a hub of contemporary art in Israel. Its stunning coastline and rich history provide a picturesque backdrop for the diverse range of artworks on display.
Ralli Museum
A must-visit destination for art enthusiasts looking to explore Latin American art. Founded by Harry Recanati, the museum boasts an impressive collection of contemporary artworks from countries like Argentina, Chile, Uruguay, and Peru.
Visitors can admire a diverse range of artistic mediums, including paintings, sculptures, and ceramics. With rotating temporary exhibitions and a focus on emerging talents, the museum offers a dynamic and immersive experience into the rich cultural heritage and artistic traditions of Latin America.
Address: שדרות רוטשילד, Caesarea, Israel
Opening Hours:
Sunday Closed
Monday – Thursday and Saturday 10:30 AM – 5:00 PM
Friday 10:30 AM – 3:00 PM
Phone: +972 4-626-1013
Email: [email protected]
Admission Fee: FREE
For pictures, booking, and more information, click here.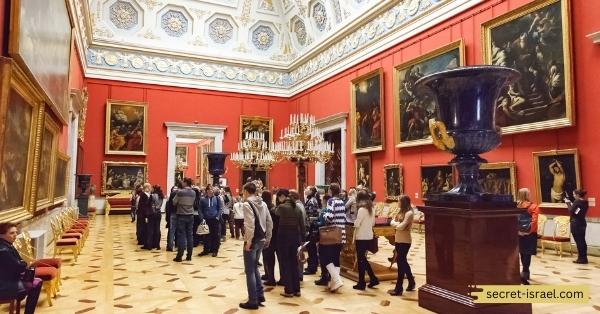 Old City Caesarea Gallery
Celebrates the local art scene and the city's heritage. It serves as a platform for both established and emerging artists, showcasing a variety of artistic styles and mediums inspired by Caesarea's historical significance and natural surroundings.
Visitors can explore captivating paintings, photographs, sculptures, and mixed media installations that reflect the fusion of past and present. The gallery's artist talks, workshops, and special events provide engaging opportunities to connect with the creators and deepen one's appreciation for the local art scene.
Address: Caesarea, 3088900, Israel
Opening Hours:
Sunday Closed
Monday – Friday 10:00 AM – 5:00 PM
Saturday 11:00 AM – 5:00 PM
Phone: +972 54-553-3059
Email: [email protected]
For pictures, booking, and more information, click here.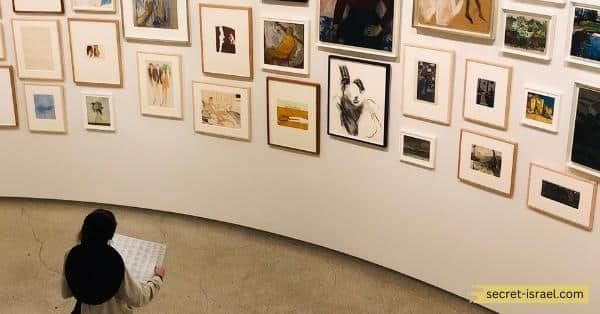 The Intersection of Art and History in Caesarea
Caesarea is a city that boasts a rich and storied history, dating all the way back to 22 BC. As a former port city of the Roman Empire, it served as an important commercial center and was home to a diverse range of cultures. Today, art and history intersect in this ancient city in a truly unique way.
Caesarea National Park
The Caesarea National Park is a prime example of the fusion of art and history. As visitors explore the ancient ruins, including the Roman amphitheater and the Herodian port, they are not only immersed in the city's historical legacy but also encounter various artistic elements.
The park often hosts open-air concerts, theatrical performances, and artistic installations, bringing the ruins to life and showcasing the harmonious blend of art and history.
Address: Caesarea, Israel
Opening Hours:
Sunday – Thursday & Saturday 8:00 AM – 5:00 PM
Friday 8:00 AM – 4:00 PM
Phone: +972 4-626-7080
Admission Fee: ₪ 20.00 – ₪ 39.00
For pictures, booking, and more information, click here.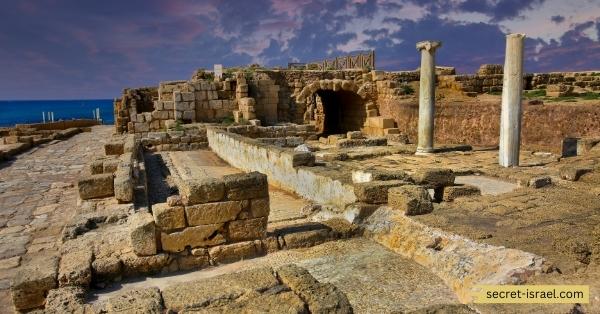 Caesarea Maritima Museum
Located within the Caesarea National Park, the Caesarea Maritima Museum is another testament to the integration of art and history. The museum exhibits a vast collection of archaeological artifacts, including statues, pottery, and mosaics, which provide valuable insights into the city's ancient past.
These artifacts not only serve as historical artifacts but also showcase the artistic skills and craftsmanship of the bygone eras. Visitors can marvel at the intricate details of the mosaics or admire the skillful sculpting techniques employed in the statues, appreciating both the historical significance and artistic value of these ancient creations.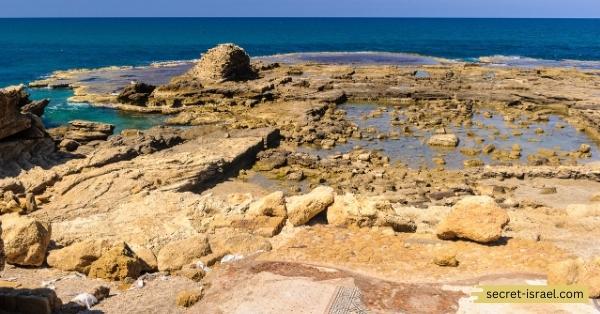 Immersing in the Dynamic Artistic Atmosphere of Caesarea
For culture vultures seeking inspiration and creativity, Caesarea's art scene offers a dynamic and immersive atmosphere like no other. This seaside city situated on Israel's Mediterranean coast is home to a diverse range of galleries, exhibits, and cultural events that showcase the very best of contemporary Israeli art.
From the vibrant colors and abstract forms of modern paintings to the intricate details of traditional sculptures, Caesarea's art world has something to captivate every art enthusiast. So if you're looking for a destination that combines history, beauty, and artistic intrigue, Caesarea's art scene is a must-visit destination that should be on every traveler's itinerary.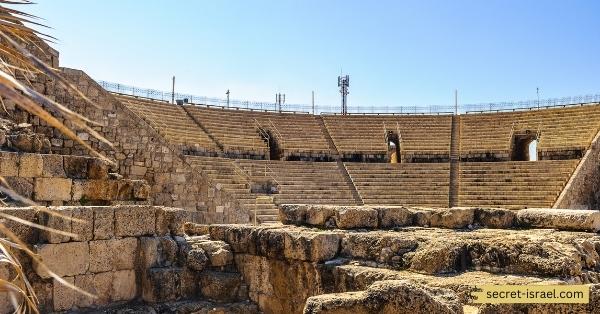 Engaging with Caesarea's Creative Community
Caesarea's art scene is a must-visit destination for culture vultures looking to engage with the city's creative community. Nestled along the Mediterranean coast, the city boasts a diverse range of artistic offerings, ranging from stunning galleries and exhibitions to outdoor installations and performances. Visitors can immerse themselves in the local art scene by attending events hosted by the Caesarea Center for the Arts or explore the city's vibrant public art landscape.
Painting Workshop
Caesarea's painting workshops cater to artists of all levels and provide a supportive environment for learning and exploration. Participants can engage with different painting techniques, such as acrylics, watercolors, and oils, while receiving guidance from experienced instructors. These workshops foster creativity, offer inspiration from Caesarea's natural beauty, and allow for connections with like-minded individuals.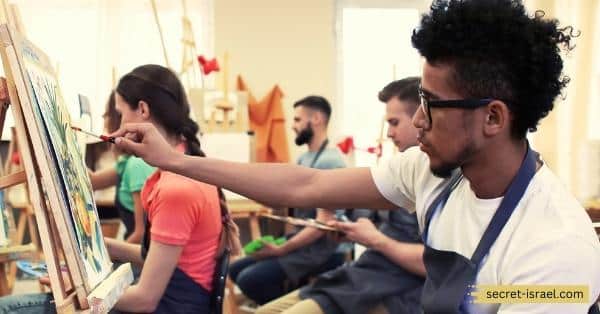 Ceramic Sculpting Class
Caesarea offers ceramic sculpting classes that delve into the three-dimensional world of art. Participants learn the basics of working with clay, including hand-building, wheel-throwing, and glazing. These classes provide a comprehensive understanding of the ceramic sculpting process and offer a tactile and expressive outlet for artistic expression. Additionally, participants can bond with fellow artists and nurture a sense of community within Caesarea's vibrant art scene.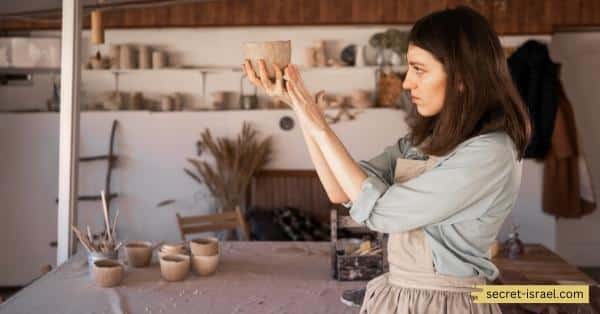 In conclusion
Caesarea has established itself as a must-visit destination for culture vultures for its vibrant art scene. With a rich history dating back to Roman times, Caesarea has preserved its ancient structures and integrated them into a modern landscape where creativity flourishes.
From contemporary art galleries to theater performances set in ancient amphitheaters, there is a wide range of cultural experiences to indulge in. The quality of the art is matched only by the scenery, making Caesarea a favorite amongst tourists seeking to explore the intersection of history and modernity.
As the art scene continues to grow, Caesarea is a destination that will continue to draw art lovers from around the world.